Raise your hand if a bulk-ordered coffee mug and notebook make you feel appreciated at work.
If your hand is up, this article may not be for you but we commend you and appreciate you for stopping by.
Feel free to check out some of our other fantastic articles and products while you're here.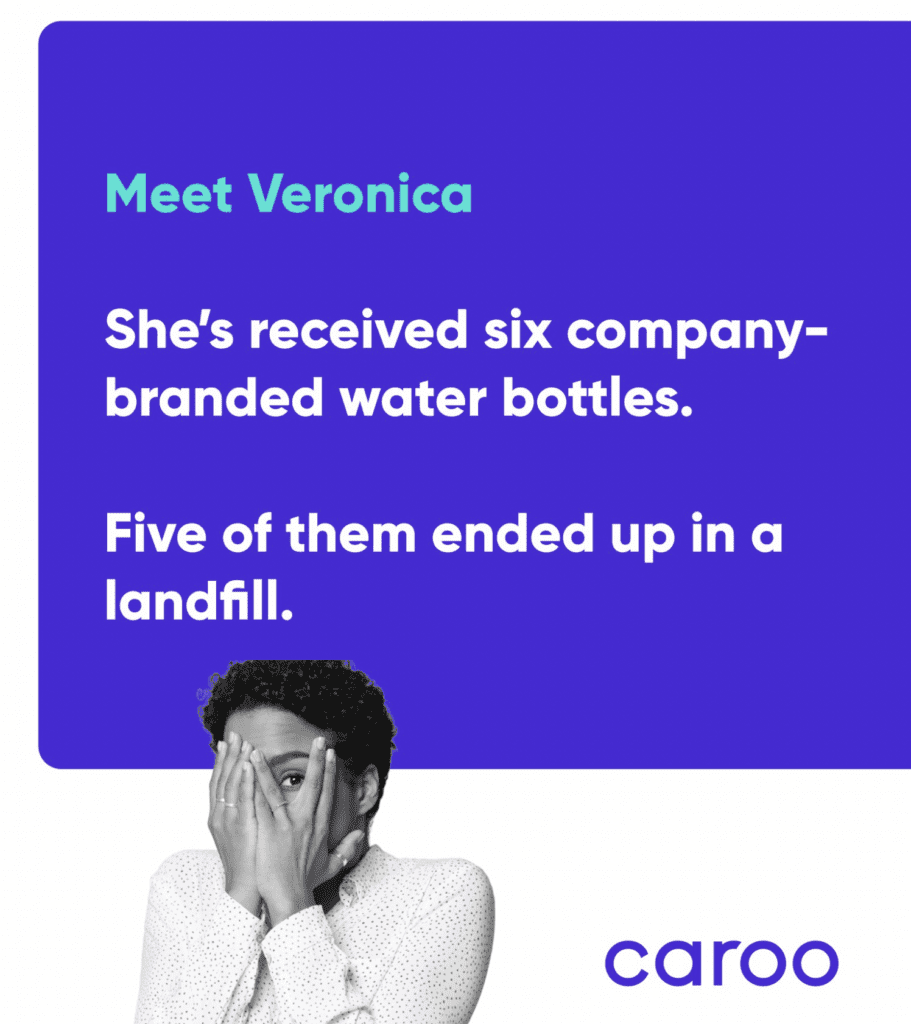 If your brows are furrowed and you're reliving that deflating moment when you unboxed your first branded can koozie and gender-neutral t-shirt, you understand that some swag can leave you feeling very underwhelmed and under-wowed.
Now, this may hurt a little but, your brand awareness isn't your employees' top priority. And many people simply don't want to rep their job in their personal time. Apparel, drinkware, and trinkets boasting their employer's name and company logo may be great for in the office but otherwise, your employees already spend enough time "with" you as it is and they aren't walking billboards.
One Brand Stylist identified a shift. Contrary to previous purchasing behaviors, she recognized that her
"Clients are choosing employee gifts that will nurture the person in a meaningful way, rather than making purely practical swag choices for the professional."
Why?
Because how you recognize and reward your employees directly impacts:
► productivity
► retention
► the entire employee experience
If you haven't started offering swag alternatives to your employees yet, don't panic. It's often tough to change the status quo because company-branded conference swag has been a corporate staple for decades. But many businesses are now breaking these antiquated habits so they can appeal more personally to their workforce.
Get ready to clean out the storage room and ditch all those space-sucking leftover tchotchkes. It's time for a new era of appreciation and we're here to help you do it right with some of the best alternatives to swag for your employees.
Company Swag Challenges & Drawbacks
While there are plenty of resources that support the swag game, it's still not a slam dunk and has its own set of disadvantages. Be sure to look from all vantage points when choosing whether to swag or not to swag.
1) Eco-friendly products ♻️
Sustainability isn't just a buzzword – it's often a core corporate social responsibility. You want to be environmentally conscious with your gifts so they're used and appreciated but not taking up space in the landfill by the end of the week.
2) Budget bandit 💰
Branded swag can be pretty pricey! High-quality products come with a high-quality price tag, but the alternative el-cheapo options can be even more costly to your employee morale. Balancing the budget and the brands can be tough.
3) Dusty inventory 👔
There's always that one storage closet… the one with boxes and bags of leftover lanyards, pens, and promotional products, just waiting to be repurposed at another event (but rarely ever are). Instead of adding more shelving, choose better products and turn that storage closet into an employee meditation room. BOOM!
4) Impersonal trinkets ✏️
How many keychains, coffee mugs, and reusable water bottles does any one person really need? Gift-giving is a personal gesture even in professional settings, so the impact of one-size-fits-all employee swag is similar to giving last year's store-bought fruitcakes to everyone in your family for the holidays. See how icky that sounds?
5) Pleasing the masses 🤦🏻‍♂️
Sizes, styles, hobbies, habits, allergies – they all vary from one person to the next. Figuring out what kind of swag resonates with each employee and makes them feel warm and fuzzy can feel like a daunting task, especially with a larger workforce.
10 Alternatives To Swag That You Can Give To Your Employees
Options make life exciting! Exploring yours when it comes to employee appreciation and recognition keeps you current with the trends, motivates and encourages employees, and moves you up on the list of great companies to work for. Go ahead – step outside the standard swag box!
1. Let them choose their own gift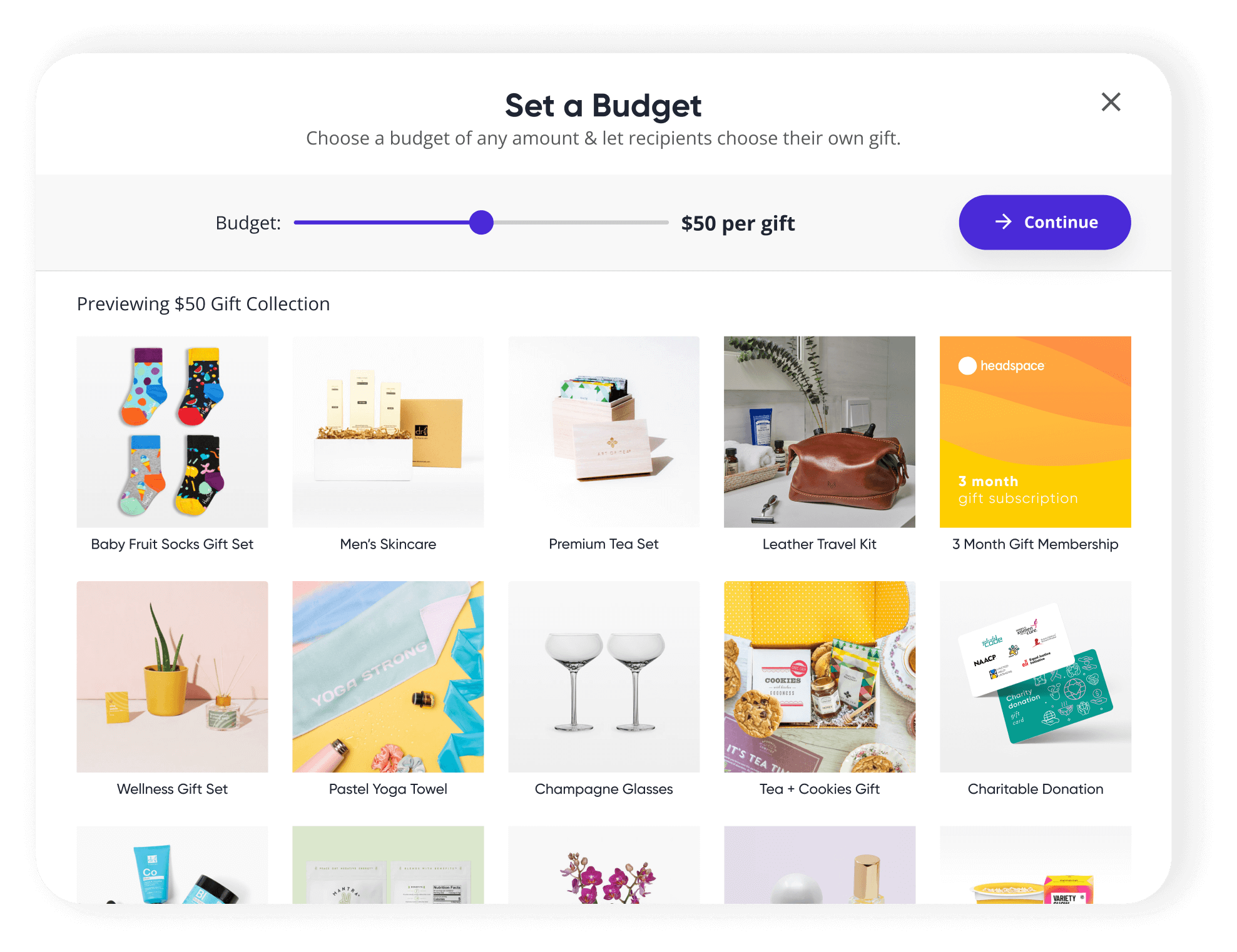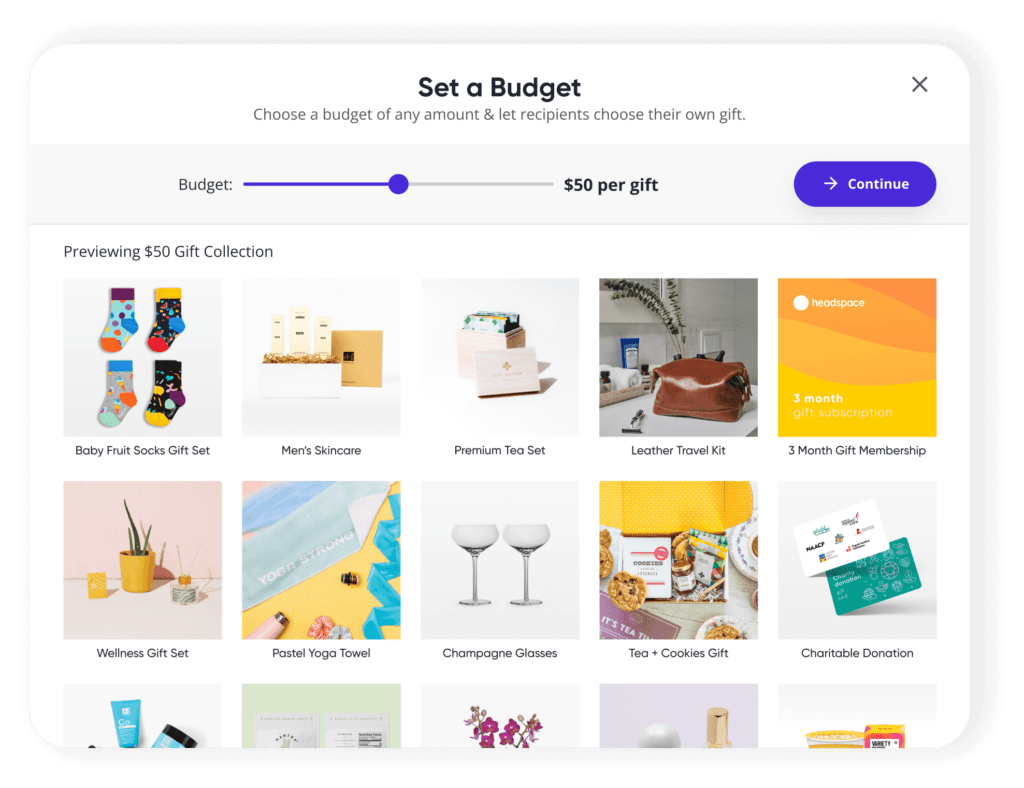 Don't assume you know what they want. You may get it right most of the time but eventually, you're going to miss the target and that can be costly.
Create a quick QR code that links to your catalog of options or use a platform like Caroo's Recipient Choice to offer a variety of brands to choose from. Giving your employees options allows them to decide what makes the most impact on themselves.
2. Send a personalized gift or message
The gifts you choose for your family are intentionally personal to the receiver and so should your corporate gifts and rewards.
In a message, you could mention simple details like the specifics of why they're receiving the gift or why you feel they deserve this particular recognition. As for the gifts, there are plenty of options online – just a Google search away. Or you could source them locally and support the small businesses in your area.
3. Gift cards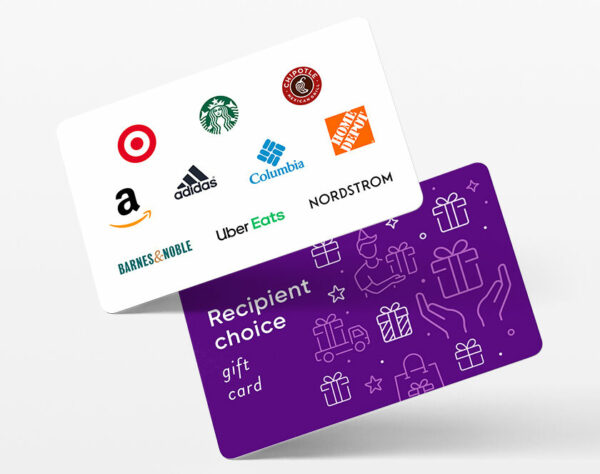 Digital currency to spend on whatever they want! Gift cards offer employees an entire store or website packed with purchasing possibilities, so there's no chance of missing the efficacy mark.
Since they can be purchased online and delivered discreetly to their email, you can even add a personalized message for their eyes only. Explore this catalog of gift card options!
4. Snacks & delicious treats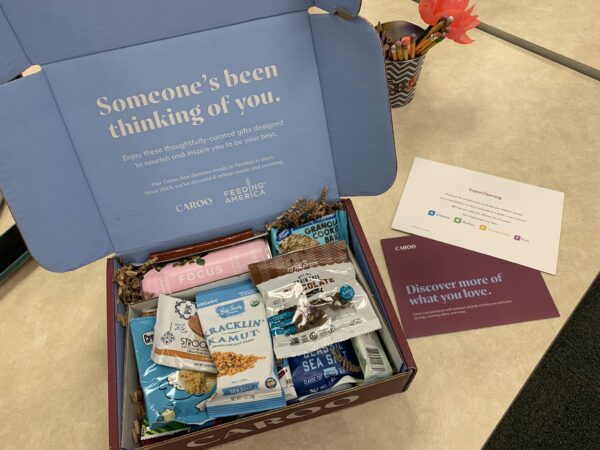 To be clear, this is more than a variety pack of snack-sized chips from the grocery store. Get creative – maybe even artisanal – with the types of treats you give employees. Find a few local businesses and make them your go-to for all things delectable. Or check out Caroo's selection of custom-curated gift boxes, packed full of gourmet treats, and let your employees unbox some next-level healthy and tasty snacks.
5. Offer an experience
A weekend dinner cruise, concert tickets, a pottery class, puppy yoga – experiences are everywhere!
Creating memories can be more valuable than any trinket or trophy and being a part of making those moments possible forges a lifelong connection with your employees. You'll be locked into their psyche, so every time they show their friends the pictures and videos of that experience, they'll remember that it was their stellar employer who made it all happen.
6. Additional PTO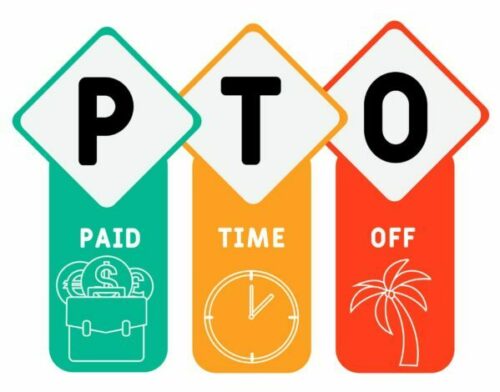 "Time is our most valuable asset" so giving the gift of time is something you can't put a price tag on.
Rewarding your employees with more time away from work supports their ambitions and relationships, prioritizes their mental health and well-being, and promotes a healthy company culture. PTO bonuses are also pretty appealing when attracting new employees so it works to draw in and retain talented top performers.
7. Send a handwritten thank you card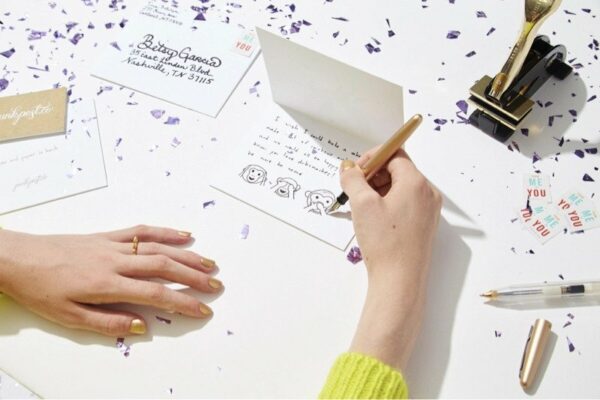 It may sound a bit old-fashioned, but sitting down with a pen and paper to write a message in a thank you card holds more value than you may think. No keystrokes, no spell check, or automation tools. If you can remember the days of getting a letter in the mail, you understand why nostalgia is so powerful. And it doesn't get much more personal than your handwritten recognition in ink.
8. PDA – Public Display of Awesomeness
Some employees were simply made to be in the spotlight and that's how they feel most appreciated. While others cringe at the idea of being front and center in a display of fanfare and fabulousness, plenty of your employees love the limelight and relish the idea of everyone knowing how awesome they are.
Post their accomplishments on your company's social media pages or feature employee shoutouts in the weekly newsletter to nail your PDAs.
9. More flex time to work remotely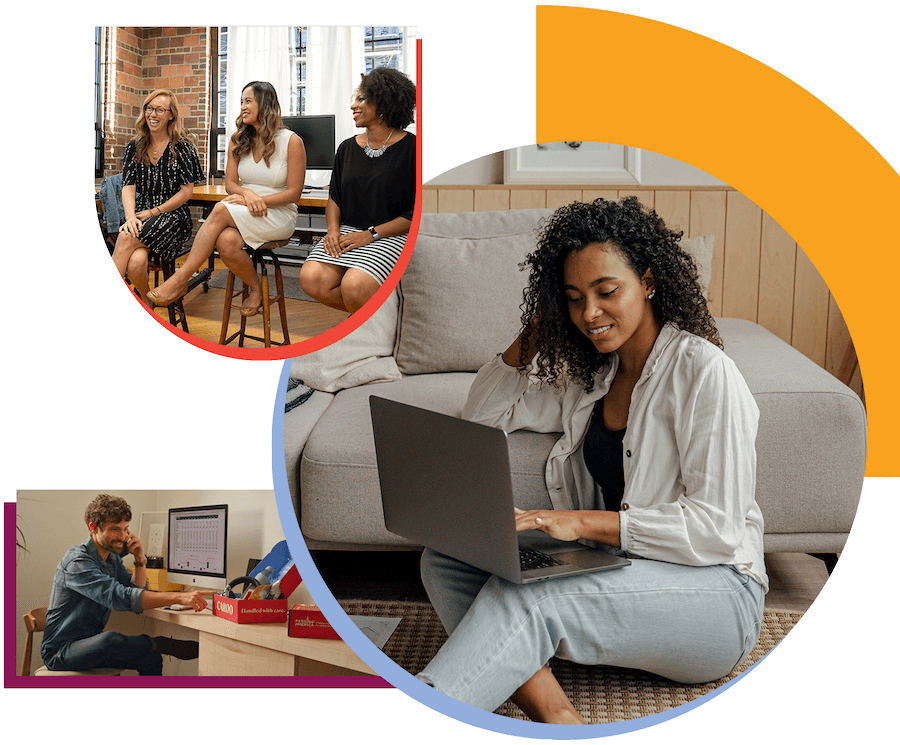 Many companies have called their workforce back into the building post-pandemic, but employees do still appreciate some flexibility in their schedules.
Trusting them to do their job shouldn't be tough (since that's why you hired them in the first place) and mutual respect strengthens the employee/employer relationship. The Corona cloud may be lifting but life is still happening outside of the office. Flex time helps to keep their work-life balance in check.
10.  Ask them how they like to be recognized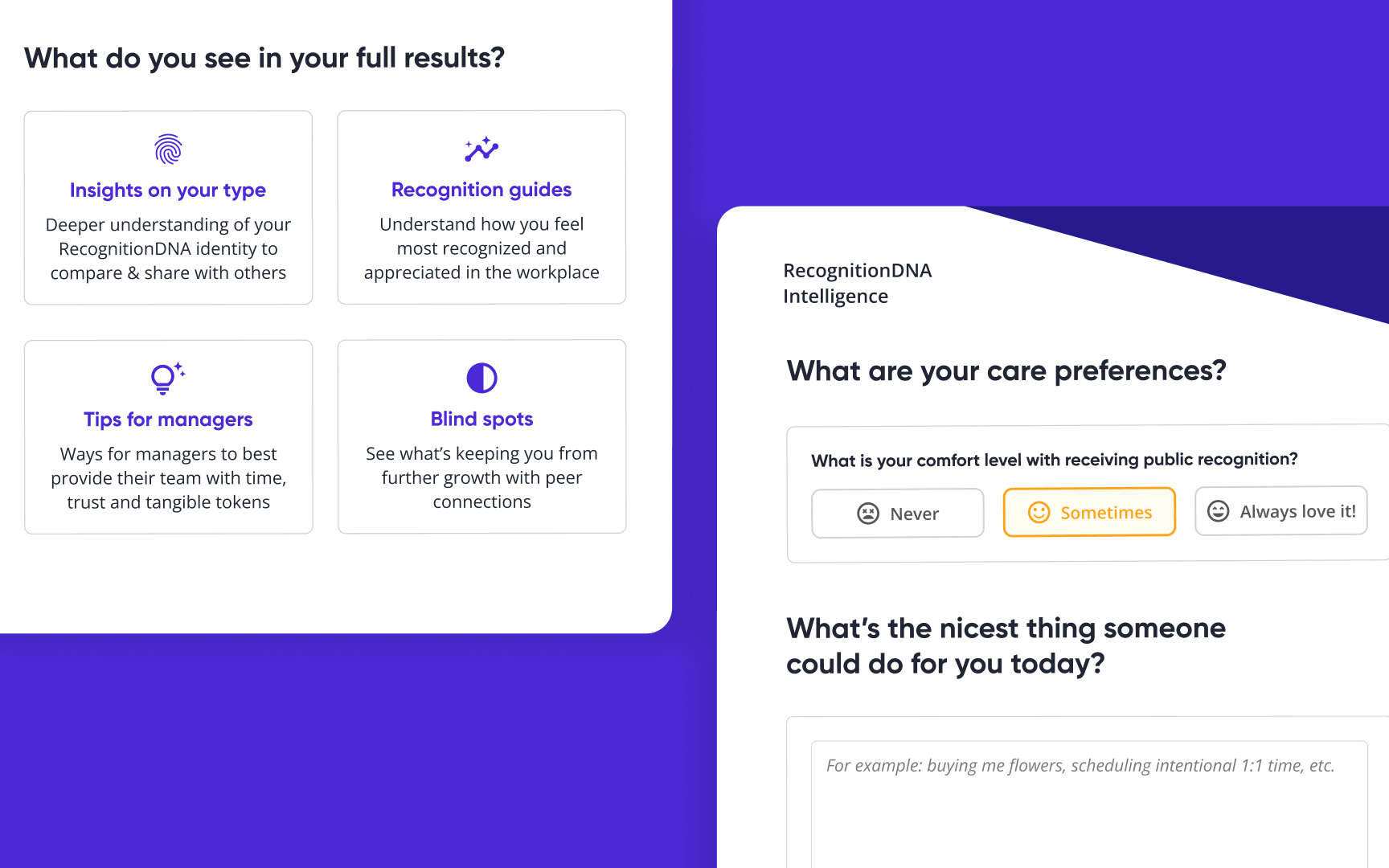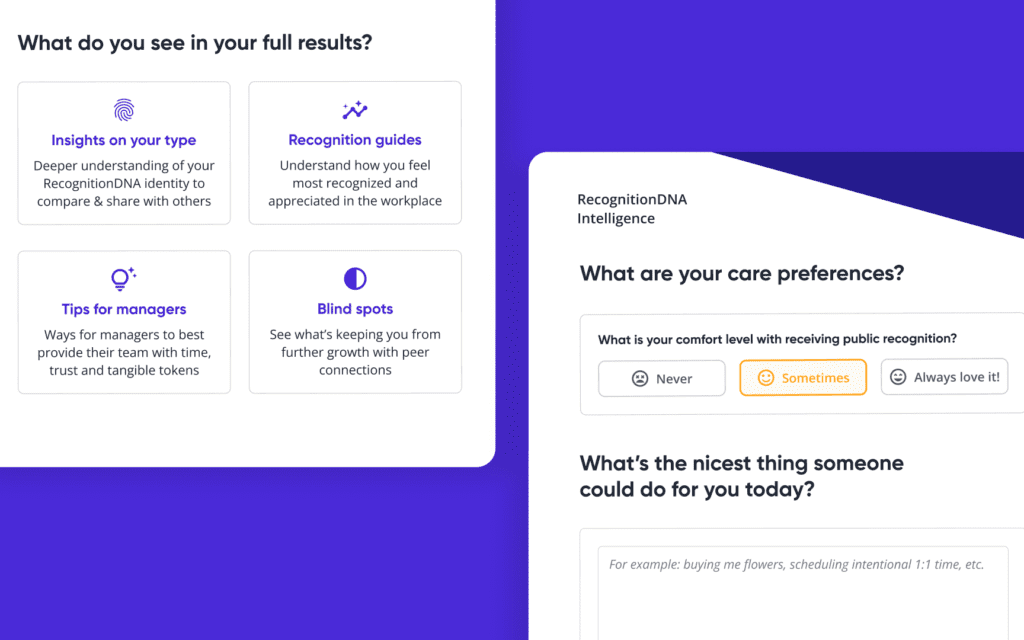 Possibly the most underrated yet substantial thing you can do is to ask your employees how they feel most valued. What kind of recognition or rewards lights their fire? Identifying their RecognitionDNA is like unwrapping Willy Wonka's golden ticket to ensuring authentic and impactful appreciation. A wise man once said, "If you don't know, ask."
Swag Alternatives: Frequently Asked Questions
Q: Is company swag worth it?
A: Company swag is worth it if you choose the right swag. It can be wasteful and costly if you don't. What do you have to lose by trying something other than swag?
Q: Do companies still give out swag in 2023?
A: In 2023, companies do still give out swag. It's great for promo events and trade shows but, even though it's come a long way, plenty of lanyards, mugs, and other promotional items still don't make it out of the storage closet.
Q: Do employees want company swag?
A: Employees want company swag that's purposeful to them but that means something different to each person. For some, custom swag like a personalized hoodie is their jam. For others, they love the tech gear that keeps them connected on the go.
Q: What are some cool gift ideas besides swag?
A: Some cool gift ideas besides swag are gourmet goodies, additional paid time off, memorable experiences, or flex-time to work remotely. Merch is not your only option.
Q: What can I do to make sure my company does not have unused swag?
A: To make sure your company doesn't have unused swag, be sure to choose the swag that your employees want. Change the narrative and you may find yourself ordering more items because you're short instead of repurposing trivial trinkets at every company event.