Virtual event gifts have become a popular way to show appreciation and support for employees, clients, and customers.
They can be given for any occasion, including holidays, birthdays, anniversaries, and more.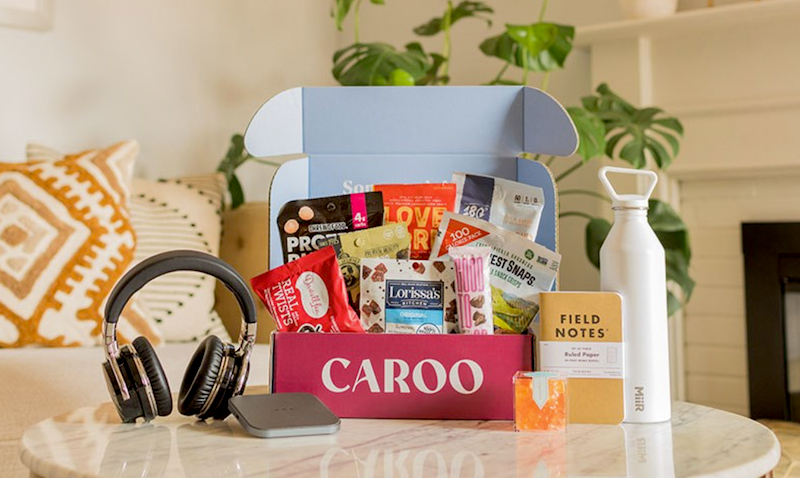 What is a virtual event box?
A virtual event gift box is a specially curated selection of gifts that can be given to guests who attend a virtual event. This could include anything from high-end tech items to more general lifestyle items that can make the experience more enjoyable for attendees. The key is to choose items that will be appreciated and remembered long after the event is over so that it leaves a positive impression on those who participated.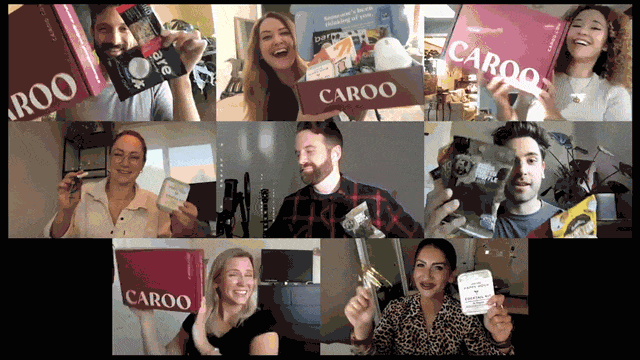 When done right, a virtual event gift box can be an excellent way to show your appreciation for someone's attendance and make them feel valued as a member of your community. These event gifts show that you care about your employees, clients, and customers while also used to promote your brand or company.
"70% of American employees raised their productivity after getting gifts from their employers."

There are many different types of available corporate gifts. We've compiled a list of the top 15 virtual event gift boxes that will make any online gathering extra special and memorable.
Here we go!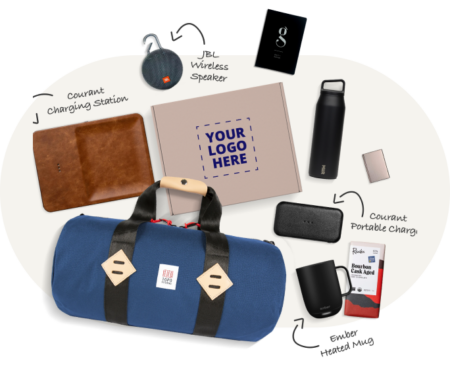 When planning your next corporate event, don't forget the little things that will make a big difference for your attendees! The Virtual Conference Box is filled with practical items that will make your guests' experience more comfortable and enjoyable. They'll appreciate the portable wireless speaker which is perfect for playing music during breaks or for amplifying a presenter's voice. There's also a heated mug to keep coffee or tea warm, and a portable charger to keep devices powered up. Plus, a handy water bottle means they can stay hydrated throughout the day.
Pro-Tip: You can work with the experts at Caroo to customize your very own virtual event gift pack to send out to attendees before the big day!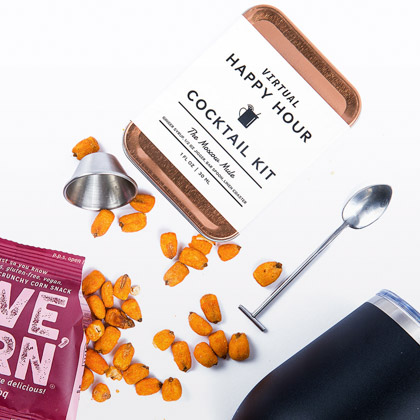 The curated gift comes with everything event attendees need to enjoy a delicious cocktail, including a handy tumbler, a cocktail shaker, and plenty of snacks to keep them satisfied and fueled. And to help break the ice, there are even some fun icebreakers included in the kit. So whether you're hosting a virtual happy hour or attending one, this custom box has everything you need to make the event experience a success!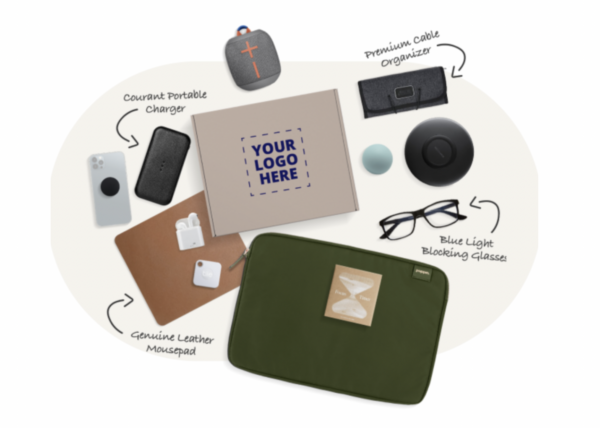 Introducing the perfect way to welcome new team members and help them stay connected: the Onboarding Welcome Kit! This virtual event box features all the must-have items that any tech-savvy employee needs, like blue-light blocking glasses, a cable organizer, and a portable charger. Plus, it's a great way to show your employees that you care about their well-being and want them to stay connected.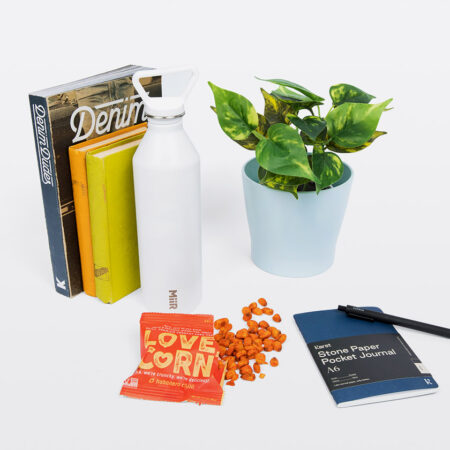 Looking for gift ideas to show your employees, colleagues, and event attendees that you care about their wellness? The Company Retreat Box is the perfect gift! This gift box features nutritious and delectable foods that will satisfy their hunger while also providing nutritional support to their body. A pocket diary is also included to assist busy professionals to write down their ideas. This thoughtful present will surely encourage your team to unwind and relax.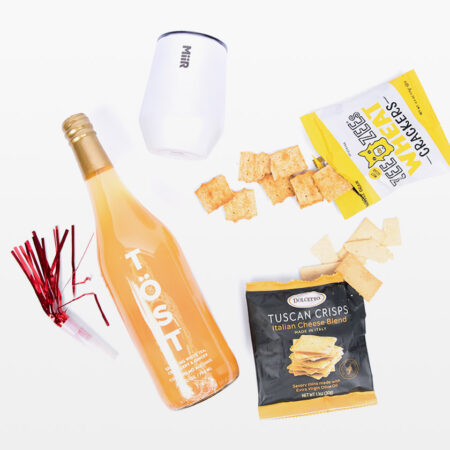 Here's a party in a box to show your employees, clients, and event participants how much you appreciate them. The Virtual Workaversay Party Box is packed with goodies they'll love, including delicious snacks, a non-alcoholic beverage, fun party favors, and an anniversary activity card. In addition, the productivity tools and the insulated tumbler will help them recharge and stay energized. It's the perfect way to celebrate employee milestones and show your staff how much you value their hard work and dedication.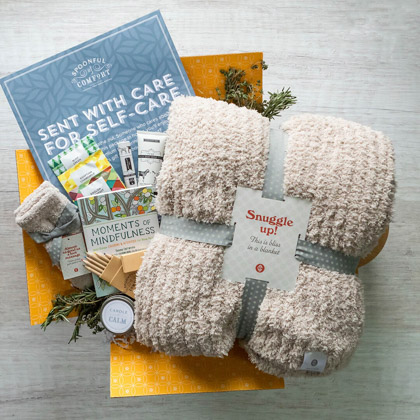 This thoughtfully crafted care package is perfect for helping your colleagues and clients relax and unwind. Inside, they'll find a cozy throw blanket, fuzzy socks, goat milk hand cream, lip balm, soothing teas, a lavender-scented candle, and a matching coloring book. This gift basket includes everything they need to drift off into a world of calm. So, make the Virtual Wellness Box your go-to gift for anyone in need of a little relaxation. They'll thank you for it!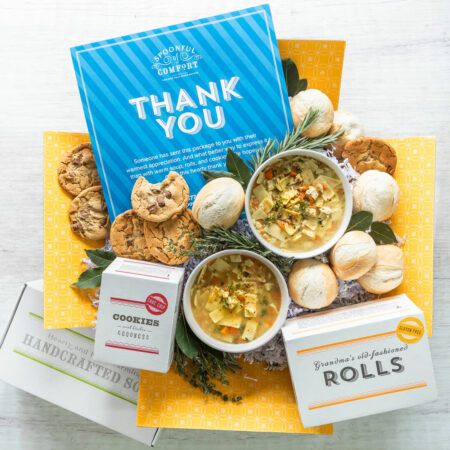 Soup's on! This delicious Virtual Charity Box comes complete with everything participants need for a fabulous home-cooked meal. Flavorful soup, six dinner rolls, and six cookies for dessert – this meal will certainly make an impression. All proceeds from this box go to charity, so you can feel good about giving back while enjoying a fantastic meal.
With every box purchased, Caroo donates to Feeding America.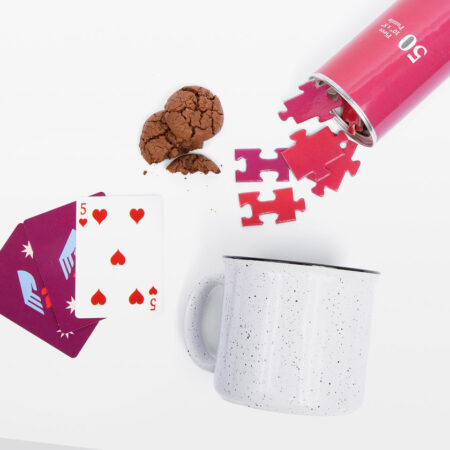 The Virtual Office Party Box is the perfect way to show your employees some love – and keep them productive! Filled with fun office-inspired gifts, this box is sure to be a party hit The enamel mug is perfect for those coffee breaks, the artisanal candle will make their desk feel like home, and the gradient puzzle is a fun way to take a break from work, and the deck of playing cards is perfect for those lunchtime games. Plus, four better-for-you snacks are included to keep everyone fueled throughout the day.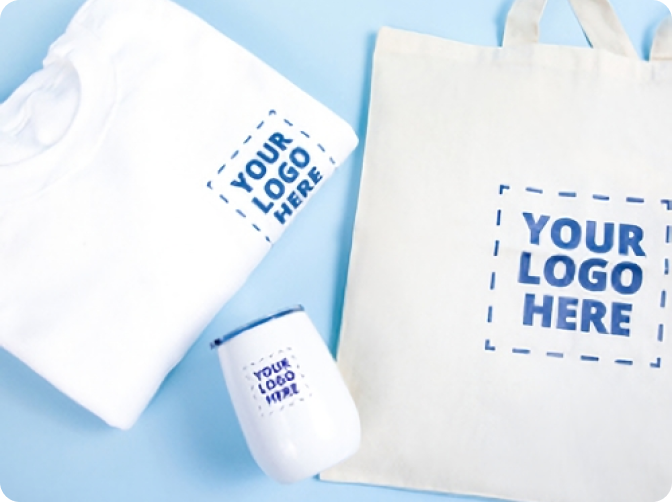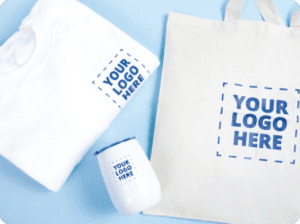 If you are planning a company-wide meeting then you should think about celebrating with a perfect opportunity to hand out branded swag to your employees. Plus, you can tuck everything away into an easy-to-wear tote bag to take with you after the all-hands meeting. The All Hands Goodie Bag is the kind of employee gift that takes your team building event, all-hands meeting, or company retreat to the next level!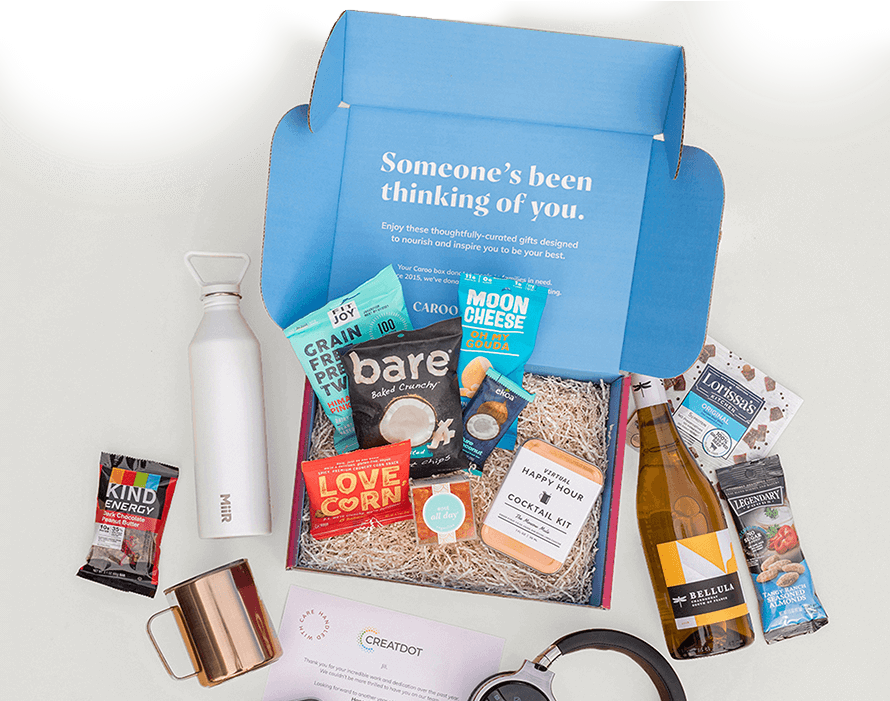 This gift box for employees is an excellent way to show your employees how much you value their hard work and increase employee engagement. With a variety of luxurious options to choose from, including wines and drinkware, healthy snacks, and games, you can customize the perfect box to thank them for their contributions. Personalize your appreciation with company pride and let your employees know how much you appreciate their efforts.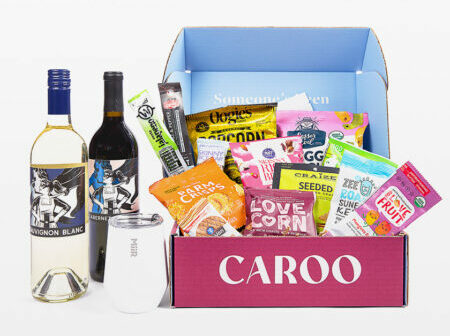 This delicious and high-quality pack includes 10 snacks and your choice of red wine or Töst non-alcoholic wine. Each wine is specially selected to pair perfectly with the snacks, making for a truly enjoyable experience. So gather everyone and get ready for a fun virtual meeting with the Virtual Wine Tasting Pack!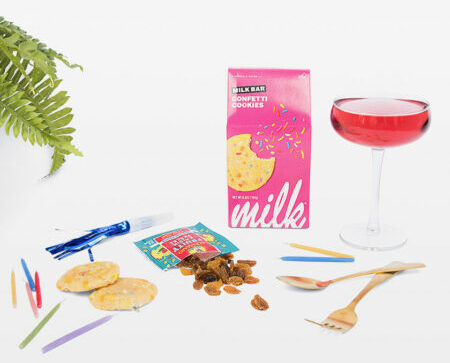 Making your employees feel special on their birthday is a great way to increase morale. The Virtual Birthday Box includes Milk Bar birthday cake, cookies, fun party favors, a birthday activity card, and 8 delicious healthier snacks. This birthday box is sure to get the party started and make your employees feel loved.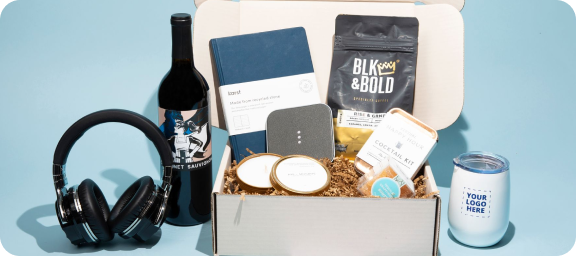 Is your team getting a little tired of the Zoom grind? Bring some life back to your next virtual conference with the Virtual Tradeshow Box! It features all the branded swag your team needs to make your event pop. Plus, this swag box for virtual events is fully customizable, so you can include all your team's favorite items. Attendees will appreciate the extra effort, and it'll make your virtual conference much more memorable.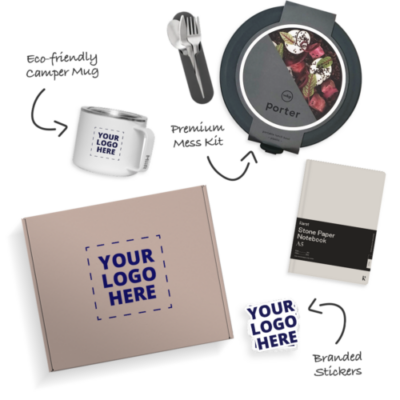 Experience the ultimate team-building kit with this all-inclusive kit includes everything you need for a successful team-building event, from a cocktail kit to healthy snacks and even a tumbler. Thanks to this swag box, you'll be able to create a fun and engaging environment that is perfect for bonding with your remote as well as the hybrid team.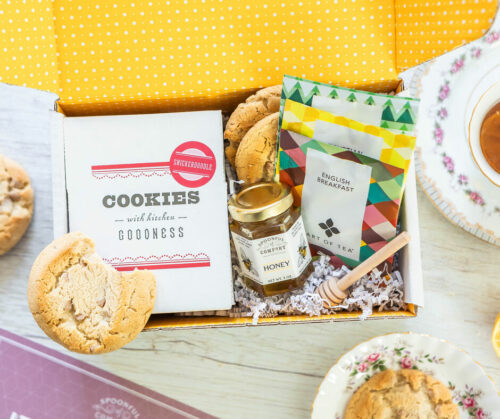 Let your event attendees delight in this delicious selection of sweet treats with the Virtual Tea Time Gift Set. A half dozen chocolate chip cookies come bundled with three premium tea varieties and a jar of raw honey, perfect for adding a touch of sweetness to your cup. This unique package is sure to please anyone on your list, making it the perfect gift for any occasion.
People Also Ask These Questions About Virtual Event Gift Boxes
Q: What is a good virtual event gift box?
A: A good virtual event gift box is one that is well-constructed and thoughtfully curated. It should include a variety of different items, all of which are related to the event itself. For example, a good virtual event gift box might include a bookmark with the event's logo on it, an official program or booklet, a pen or pencil, and some stickers or other small tokens that participants can use to commemorate their experience.
Q: What are the benefits of sending virtual event gift boxes?
A: Sending virtual event gift boxes has a number of benefits. First, it helps create a more personal connection with guests. Rather than simply sending an email or text invitation, a physical gift box allows you to include a handwritten note or other personalized touches that show you care about your attendees. Second, virtual event gift boxes can help make the event itself more special. By sending out special event gifts, you can show participants that this is not just another ordinary Zoom call or webinar. Unique and memorable gifts will make your event stand out and give guests something to talk about long after it's over.
Q: How much should I pay for a virtual event gift box?
A: Prices for virtual event gift boxes vary depending on the content of the box and the company you buy it from. Generally, you can expect to pay anywhere from $25 to $100 for a virtual event gift box.
Q: Can I send virtual event gift boxes in bulk?
A: Yes, you can easily send virtual event gift boxes in bulk to multiple recipients at once. There are a few different ways to do this, depending on the platform you're using and the type of gift box you're sending.