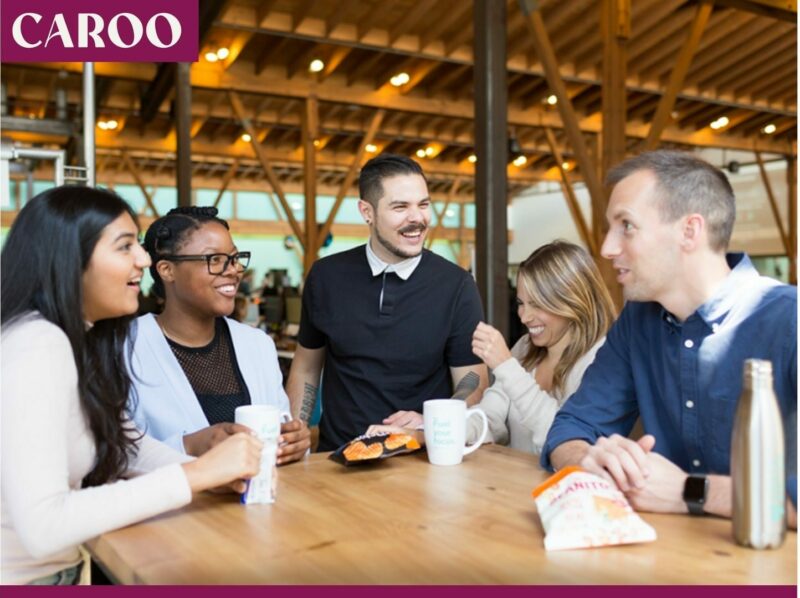 Employee engagement is more important than it's ever been before.
If you pull it off, you instantly gain a supreme competitive advantage. But the reality is only 15 percent of employees are engaged in the workplace, according to Gallup's State of the Global Workplace.
To add to the complexity of solving the employee engagement and employee experience puzzle, the workplace is in the middle of a global overhaul. A massive game of tug-of-war is being played with one side pulling towards in-person work and a return to the office, while the other is tugging in the direction of remote work.
The winner is looking like it'll be — well, both. The hybrid workplace requires all of us to get even more creative to stay connected and keep employees engaged. However, in the end, the ones who do manage to crack this corporate code will reap the best of all worlds.
"The second highest driver of employee turnover is mental well-being issues and a lack of work life balance. Employees want a job that allows flexibility to effectively balance their responsibilities outside of work." — Quantum Workplace
Fortunately, you're well aware of these challenges and that's what brought you here. In light of that, we've got several tried and true tactics and employee engagement tops for your company.
Check out our list of the best tips and tactics used by the top HR leaders!
Tip! Are you looking to upgrade your employee recognition program?

In just a few minutes, you can Take the FREE assessment here and unlock insights into the types of recognition that matter most to you (and your team).

With RecognitionDNA, you can stop wasting $$$ rewarding employees in ways that don't matter, and start recognizing them in ways they will actually care about.
Strategies To Improve Employee Engagement
Step 1: Know what healthy employee engagement looks like

Employee engagement is the lifeblood of the workplace. A highly engaged workforce will result in greater productivity, satisfaction — on both the customer and employee side, well-being, and reduced absenteeism.
Healthy levels of employee engagement are always beneficial in the corporate world. Even communication and collaboration sees a major boost when employees are stimulated properly.
➣ Network with other professionals in your position
You can learn a lot from other colleagues and other companies about what they do to create a stronger culture in their workplace. Sometimes the best indicator of what will work is by learning from others who have made that mistake before and learned from it.
Step 2: Measure how employees are feeling
You can measure employee sentiment and satisfaction in many ways and by using many methods, which we'll cover below. The main reason for doing this is so that you always keep your finger on the pulse of your workplace.
When you know how employees are feeling and what they would like to see change in the workplace, you have a chance to optimize the work environment in order to keep them happy and around for longer.
➣ Utilize tools to gather information effectively
There are a number of online collaboration and communication tools available to companies that make it possible to measure the level of employee engagement at your organization.
From pulse surveys to Slack apps, many HR professionals recognize that it isn't just about finding the right tools for your company. It is also vastly important to learn how to use those tools and promote employees to use these tools to their full capabilities.
Step 3: Start from day one

Employee engagement programs and efforts should start from day one. Instead of waiting for employees to grow dissatisfied, staying proactive ensures any potential issues are nipped in the bud.
One of the best ways to approach employee engagement is to prepare new hire and onboarding programs so they are integrated into your team and corporate culture immediately. The first few months of an employee's tenure at your company mark the time when they are the most impressionable. They are not only able to identify area of improvement, but they are more likely to adopt habits that can contribute to a more engaged workforce.
➣ There is more than one way to team build
For a long time, team building was seen as a way to get everyone in a conference room to participate in trust-building exercises that were often a bit forced and unwanted. With the new world of work, there are great ways to incorporate team building activities into your company culture without having to force employees into a trust fall exercise.
Planning and promoting different types of events to let employees get to know each other will have a net-positive effect on the way they feel about their colleagues. In and outside the office, team building can make a difference.
Step 4: Invest in a culture of recognition
Investing time, energy, and money into recognition is wise because the more deliberate you are about employee recognition, the more successful your efforts will be.
Employee recognition helps to create a happier work environment and prevents unnecessary turnover. The simple things and kind gestures mean the world to those employees who are doing their best work.
➣ Set up an employee recognition program
Adding a structure to the way to recognize your peers will help to encourage employees at all levels of your business to incorporate recognition into their work lives. With both monetary and cash-free rewards at your disposal, you can select the type of recognition idea that works for your particular use case.
Not to mention, the varying ways you can recognize your employee with everything from company-wide emails and one-on-one meetings to recognition platforms and employee awards.
Step 5: Encourage employee autonomy
Encouraging employee autonomy will help employees develop an entrepreneurial mindset. Once this happens, accountability, communication, and initiative will go through the roof!
In order for any company to grow and scale sustainably, employees have to demonstrate the ability to work autonomously. Employee autonomy is also critically important for remote employees and the hybrid workplace, where there are varying degrees of oversight.
➣ Encourage your team members to grow and learn
The continued rise of flexible work schedules has meant that we no longer have to rely on commute-heavy work weeks with micro-managing bosses. Now, more and more employees are evaluated based on their individual contribution, their attitude, and their ability to manage their own work effectively.
That is why it is more important than ever to encourage employees to grow in their professional lives by learning new skills. If they feel comfortable coming to their manager to ask to take a class, course, or certification — that is a sign that your workforce is engaged and serious about their future.
Activities To Improve Employee Engagement
  1 

 Pose a daily question to your team

Posing a daily question to your team is a great employee engagement tactic for keeping them on their toes in the best way.

This question could be an icebreaker, a riddle, or something totally silly. All that matters is that your employees or coworkers look forward to receiving the question. It's even better if you send the question at a regular interval so it builds expectation.
  2 

 Start a meeting with an icebreaker

Icebreaker games and activities can turn the mundane meetings into something that feels more like a festivity. Sprinkle your corporate culture with serious fun by giving your employees a preset means of interacting with one another.

Icebreakers can range from simple questions to team building activities. The only limit is your imagination. This activity promotes employee engagement on your team by making communication easy and providing a platform for individual personalities to shine.
  3 

 Take the team out to lunch

Taking the team out to lunch is a tried and true employee engagement activity. Your employees have to eat, and as they say, the stomach is the way to the heart, after all.

Eating together is the great equalizer. That's why they often say when people are trying to hash something out that they're "breaking bread." Job title, department, pay, and any other factor become irrelevant at a team lunch.
  4 

 Send your remote employees a coffee or treat

Sending your remote employees a coffee or treat is a simple gesture of employee appreciation, but it will make an impression and show genuine care. Half the time, what's most important is the size of the gesture.

What really counts is how the employees feel about it.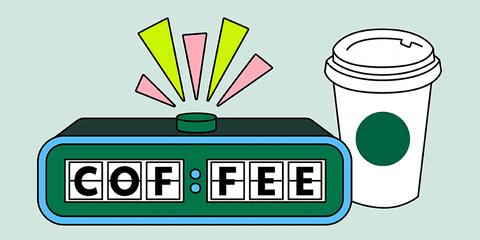 Coffee and corporate life go hand-in-hand. In fact, coffee fuels corporate America, so why not fuel your own team with caffeine!
  5 

 Order a snack box

Order a snack box for your team. Whether you want to get one team member a snack box to celebrate a work anniversary or a big personal accomplishment or you're looking to boost team morale, these food-filled care packages are the perfect gift to cheer them on and to rejuvenate them at the same time.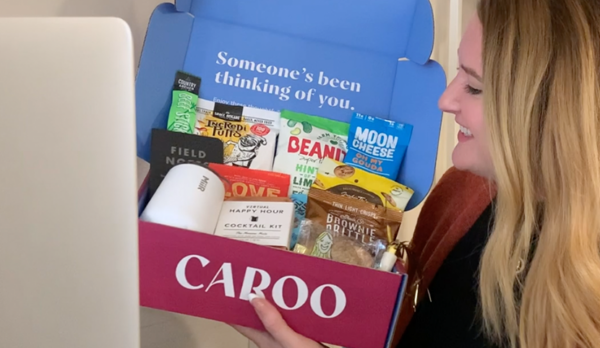 Snack boxes can be used to celebrate diversity, new hires, and everything in between — there are even snack care packages designed to support women-owned businesses!
  6 

 Lead a wellness class or meditation circle

Leading a wellness class or meditation circle — or at least setting one up in the workplace can make a huge difference. Consider doing a variety of classes in the office. For example, you could have yoga, calisthenics, mindfulness, and employee-led classes based on their own passions.

Employee well-being is essential for maintaining a thriving workplace. Since there's a pretty good chance your employees or coworkers are occupied with tasks throughout the day, meditation and wellness classes can cultivate peace of mind and rejuvenate their minds.
  7 

 Invite everyone over outside the office

Inviting everyone over outside the office is a classic employee engagement and team building tactic. Whether you rent out a venue or meet up at a cool restaurant or buzzing local bar, you can't go wrong with this employee engagement idea.

You can even try virtual variations of these activities to accommodate the emerging hybrid workplace!
  8 

 Enjoy the great outdoors

For a wholesome employee engagement idea, spend time in the great outdoors with your team by heading to the beach to soak up the sun and play in the waves, to the mountains for hiking and meditation at altitude, or to the park for a picnic and team building games.

A change of scenery will boost team morale, break up the monotony, and reset everyone's energy!
  9 

 Review your employee perk program

Give your employees the opportunity to provide input into your employee perk program. Look at surveys and feedback and try to really see what's working and what's not. Perhaps, they're loving the snack boxes, but maybe they'd also like more on-the-spot bonuses.

An employee perk program can consist of experiential, monetary, physical gifts, or a combination of all of these perks.
  10 

 Start an employee wellness challenge

A wellness challenge is a great employee engagement technique for creating a sense of solidarity in the company. Get everyone working towards a common goal.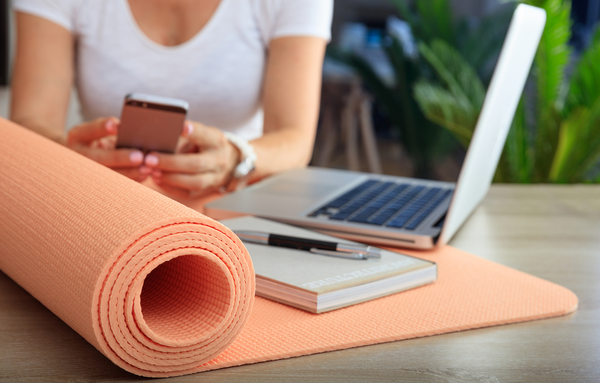 As a bonus, healthier employees often equate to happier employees with less absenteeism from sickness.
People Also Ask These Questions About Ways To Improve Employee Engagement
Q: How do I improve employee engagement at my company?
A: You can improve employee engagement at your company through employee perks, bonuses, wellness programs, snack boxes, care packages, icebreaker activities, and games for the remote and hybrid workplace.
Q: What are some ways to identify disengaged employees?
A: You can identify disengaged employees by a decrease in productivity, communication, satisfaction, and absenteeism. However, none of the above are definitive proof of disengagement and it's always better to communicate first and keep open communication before making rapid-fire judgments. Work with your leadership team to establish growth opportunities, align on core values, set up a framework for professional development, and prevent burnout.
Q: What are some ways to improve employee engagement?
A: There are many ways to improve employee engagement. Try hosting events, team building activities, and set up employee engagement programs and perks.
Q: Does employee engagement improve retention?
A: Yes, employee engagement does improve retention. A key component of employee engagement is employee recognition and appreciation. Employees need to feel seen, heard, and respected. Oftentimes, that's one of their primary considerations for why they stay or leave a company. It even boosts their mental health and helps the company's bottom line, whereas, low engagement hurts both the company and the employees.
Q: How do I measure employee engagement?
A: You can measure employee engagement by productivity, retention, satisfaction, and well-being. Additionally, you can use many tools and surveys to hear directly from your employees. As long as anonymity is enabled, you'll usually be able to get the truth from them.
Q: What are the benefits of strong employee engagement?
A: The benefits of strong employee engagement can include better performance, greater profitability, a more positive company culture, increased productivity, better recruiting, and improved employee retention rates.