Everyone has a birthday. It's one day each year that's guaranteed to come around for every one of us.
If yours has ever passed quietly – without even an honorable mention from your boss or colleagues – you know first-hand how deflating that can feel.
No office decorations. No gift basket. No group "happy birthday" shoutout on the company intranet. No happy birthday celebration at all. Be honest…how quickly did you run to LinkedIn to start peeping other job options?
Now that you've got some experience under your belt, you have a much clearer idea of what not to do when it comes to work birthdays.
But do you know what to do? If you're brainstorming birthday ideas for the office, there are a lot of great ways (and reasons) to make employees feel celebrated and keep your company culture strong.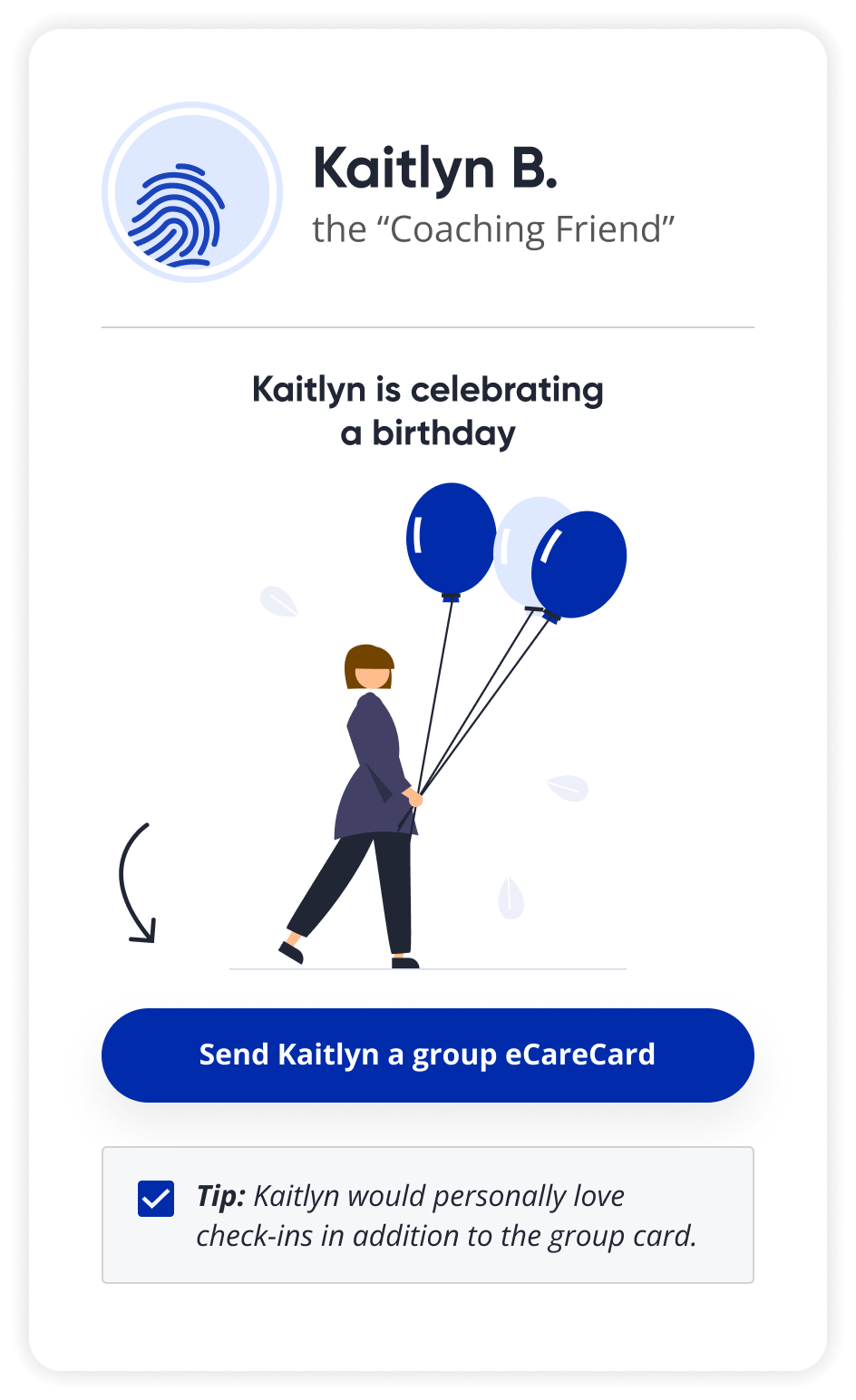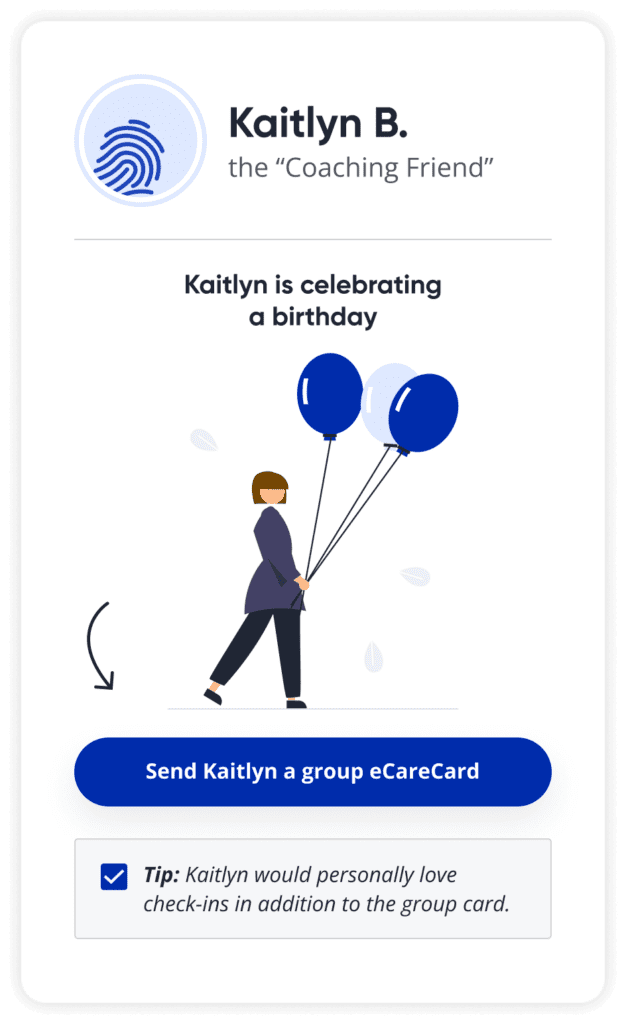 Celebrating employee birthdays won't single-handedly save any organization from the turmoil of turnover.
But the Harvard Business Review spelled out a pretty profound finding about birthdays in the workplace that you may not want to overlook.
"Birthdays—particularly midlife milestones such as turning 40 or 50—can prompt employees to assess their careers and take action if they're unhappy with the results. (Job hunting jumps 12% just before birthdays.)"
Of course, you'll want to have a robust recognition program in place to keep employees motivated and engaged throughout the rest of the year, but birthdays are special occasions and should be treated as such. And based on the intersection of birthdays and job hunting from the HBR, it certainly seems that birthdays are the ideal time to celebrate your employees.
So, what do puppies, piñatas, and peanut butter sauce all have in common? Our 15 fabulous office birthday celebration ideas will help connect the dots and ensure that your employee recognition, morale, and motivation don't fizzle.
Why is it important to celebrate employee birthdays?
Ironically, everything comes full circle. Kind of like karma, if you will.
When you acknowledge and celebrate your employees' birthdays, this makes each employee feel seen and appreciated as an individual, while strengthening the bonds with their colleagues. You're improving employee retention rates, decreasing attrition, while also adding towards a positive company culture.
You're creating a healthy culture of appreciation and promoting recognition across your workforce.
15 Office Birthday Ideas For Employees & Coworkers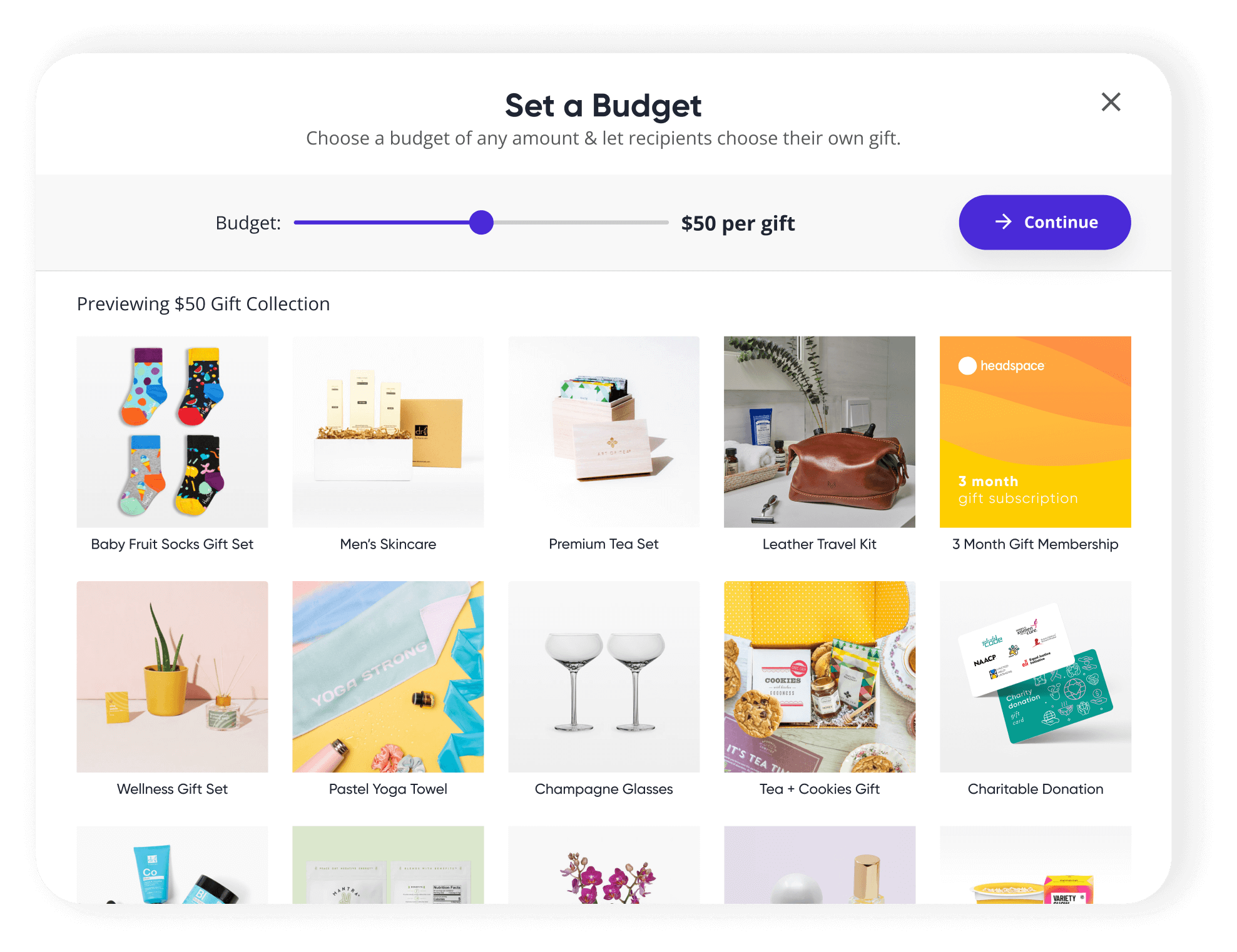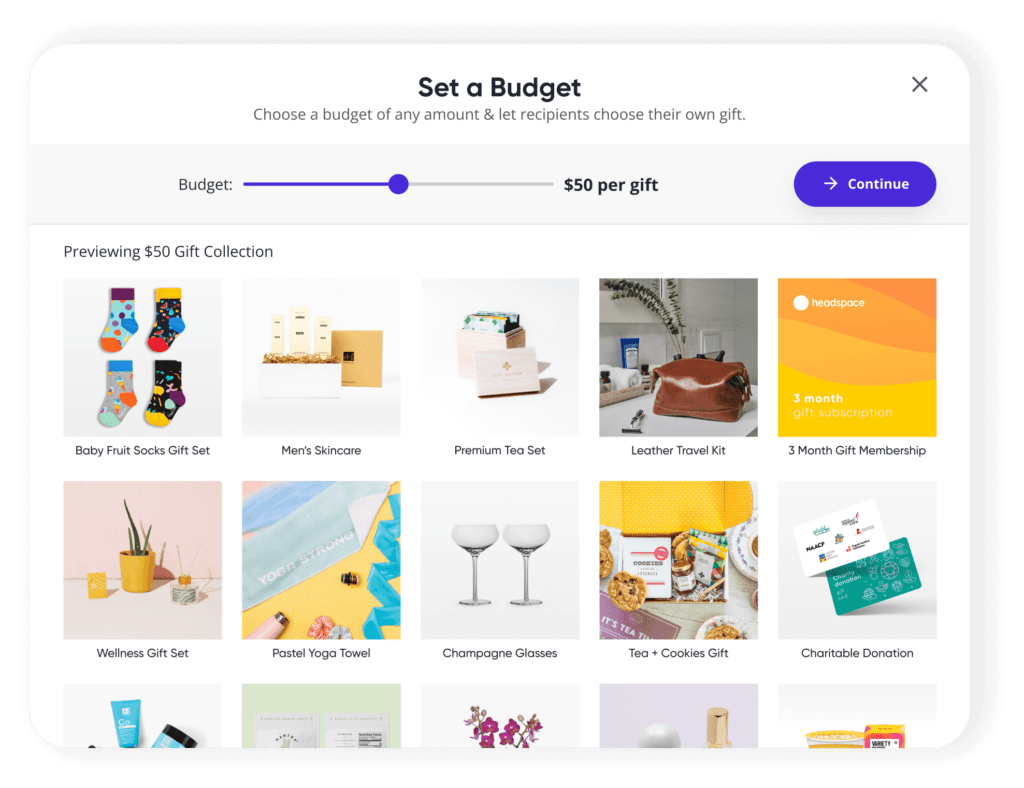 Not making assumptions is the best gift you could offer and options are a close second. Letting employees choose their birthday gift ensures you never give another meaningless token or dust-collecting trinket again.
Just because Carl drives a motorcycle doesn't mean he'd automatically love a Harley Davidson t-shirt for his birthday. Getting into the personal side of gifting is where you make the most impact. It doesn't get much more personal than having the ability to choose their own birthday gift.
2) Throw an office party
The oh-so-obvious birthday plan that never fails? A good old-fashioned birthday party!
Turn the team into kids again for just a little while and really have some nostalgic fun. Cake, hats, noisemakers, streamers, go all out! Maybe even a rousing game of pin the tail on the donkey or fill a piñata with the birthday person's favorite candies, themed office supplies, or mini liquors to make it interesting.
Birthday parties as adults are a lot different than when we were kids. Often, we phase into more sophisticated and "proper" types of celebrations as the digits rise, but why? Remove all the pretense and expectations of adulting with a simple, fun, and entertaining birthday party for your employee and invite the whole "neighborhood" (office) to participate. Maybe even a surprise party!
3) Send them a video compilation from the entire team
If you've got a phone, you've got a camera, so BONUS – this idea is FREE! Assign one person to collect video commentary and birthday wishes from each member of the employee's team leading up to the actual birthday.
Then put it all together – maybe with some fun edits and background music – for a fantastically personalized birthday video montage.
We are visual creatures, so seeing each of their coworkers on video, offering words of support and good birthday juju, hits a little different than just hearing "happy birthday" when passing in the hall. Plus, it's a great keepsake they can replay if they need to remind themselves of how much their whole team values them.
4) Do lunch as a group
Field trip! Breaking "born day" bread as a team not only honors the employee's birthday, but it's also a prime team-building opportunity for your group. Who's the smartest boss ever? That's right… you are!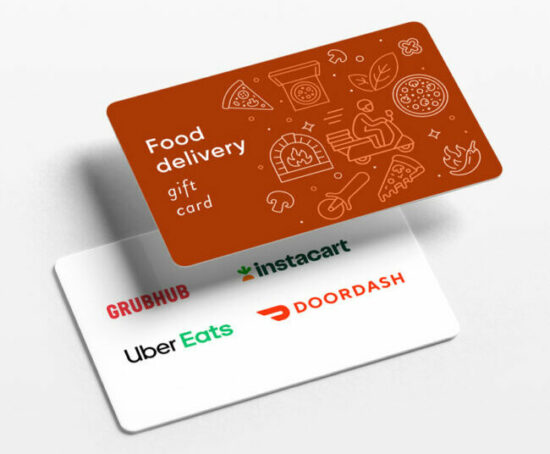 Send invitations so that everyone's calendars are blocked, make reservations at the employee's favorite spot, and get the whole crew out of the office for a celebratory team lunch.
Just make sure the restaurant offers some kind of birthday treat or bring cupcakes and candles to make it official. You can also reward remote employees with a digital lunch card for them to order something special for their birthday!
5) Send them a virtual eCard signed by the team
It's never been easier to send an eCard for all your employees' birthdays and milestones. No more chasing people through the office for their signatures on a birthday card. You can choose your eCard online, invite your coworkers to virtually sign it, and schedule it for delivery to the honoree's email on their birthday. Like one of those old infomercials used to say – "set it and forget it!"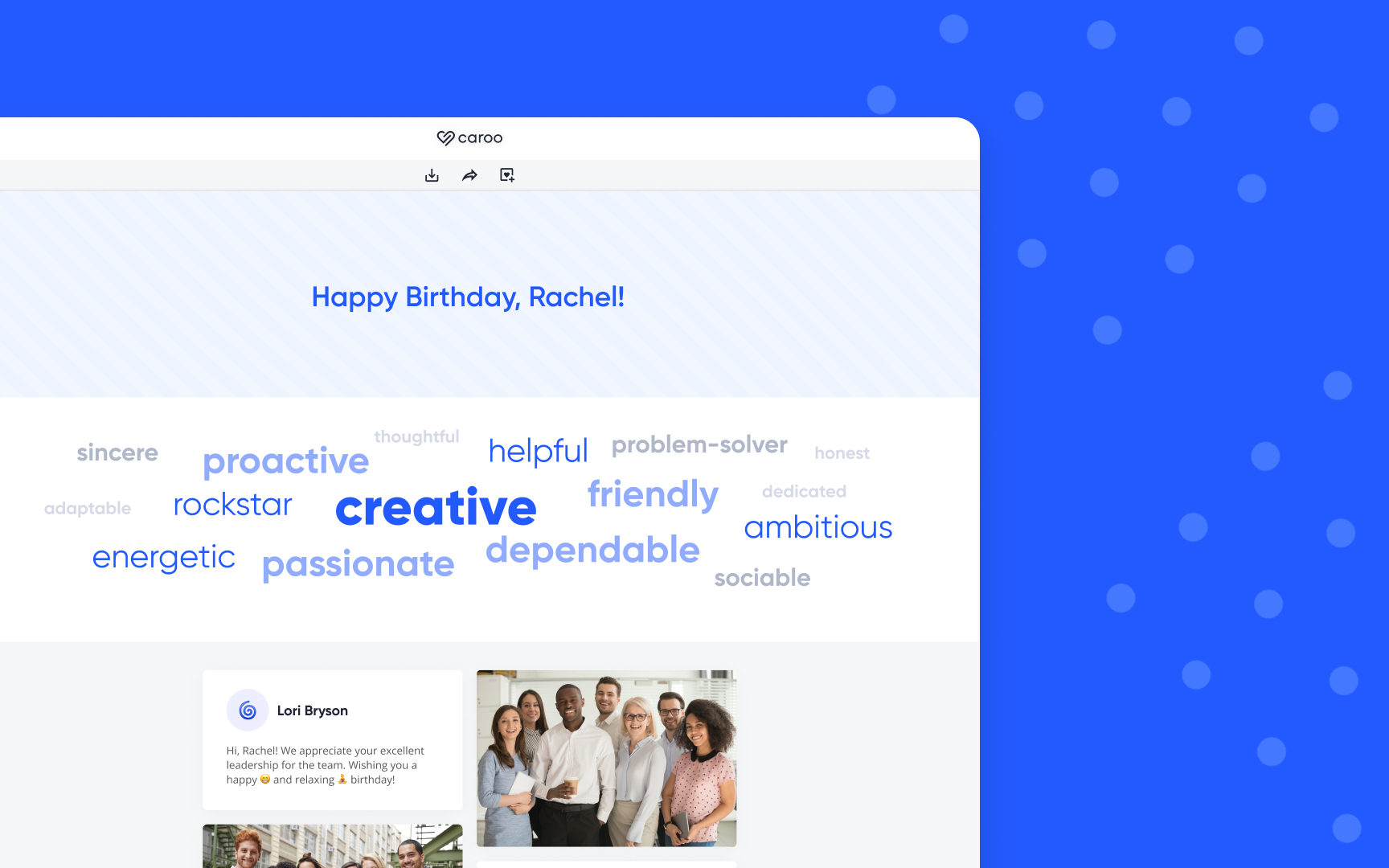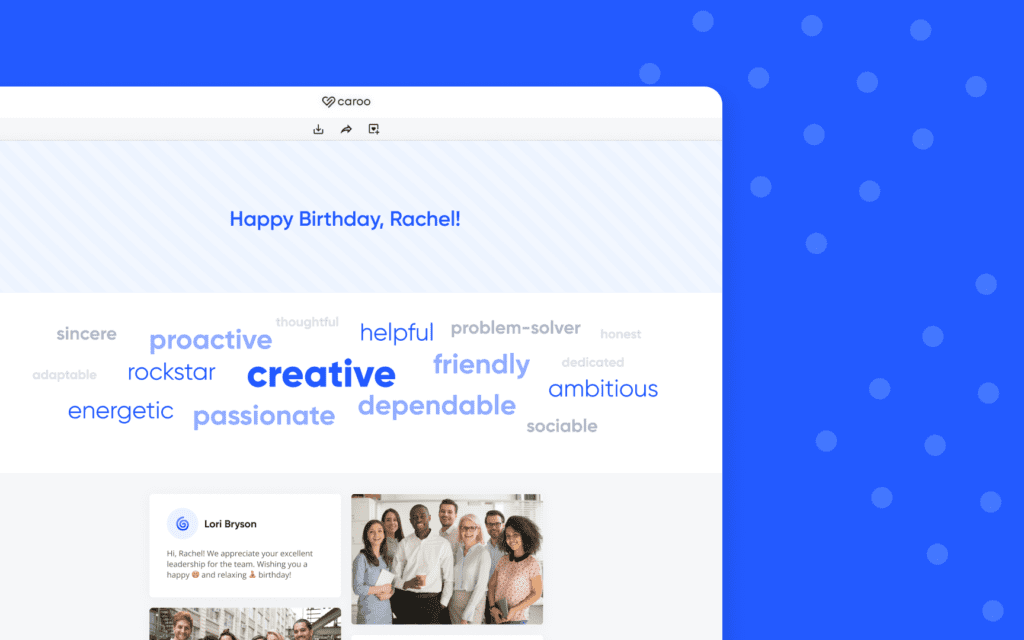 eCards are honestly perfect for anyone but especially for remote employees. With minimal face-to-face time in the workplace, it can be challenging to stay connected. But eCards make it easy to find a common message, circulate it to colleagues, and show employees that you appreciate them, no matter where they're working.
6) Have a puppy party
Dopamine and serotonin are chemicals released in our brains that act as mental health regulators.
They affect our energy levels and motivation, as well as our feelings of happiness and love. Playing with puppies has been shown to increase the levels of both of these powerful chemicals released into our brains, making us more motivated, engaged, energetic, and happier overall.
With all the positive attributes mentioned above, injecting a healthy dose of happiness by way of puppy kisses is a win for everyone. Pets are natural stress relievers and stress relief is a stellar birthday gift at any age.
7) Give the employee a paid day off as a birthday treat
Happy birthday to you – take the day off! They don't even have to take off on their actual birthday, but giving them an extra day to use as they please is a birthday celebration idea they'll certainly appreciate. This might be something on their employee preference sheet where all they want is to take a day to relax and disconnect from work.
Few things are as precious to employees as paid time off. More time to spend with friends and family, pets, working on fitness goals, home improvement projects, creating, and learning. An extra day off supports a healthy work-life balance so employees feel appreciated and seen.
8) Decorate their workspace in the office
Part birthday celebration, part practical joke (if you so choose). You can stick with a happy birthday theme or choose a vibe that better represents the employee's sense of humor.
Surround their work area with caution tape, turn their cubicle into a princess' castle with aluminum foil, or cover every inch of their workspace with saran wrap. You decide what level of unwrapping will need to be done (insert evil laugh).
Just because they have to be at work on their birthday doesn't mean you can't make it fabulous for them. It's all about having fun and celebrating their big day so decorate it up!
9) Send them a gift card
Gift cards are digital currency that can be spent on whatever's on their birthday wish list. You can purchase them directly from specific brands level up by implementing an employee recognition program that can handle all your birthday gift card needs with a click.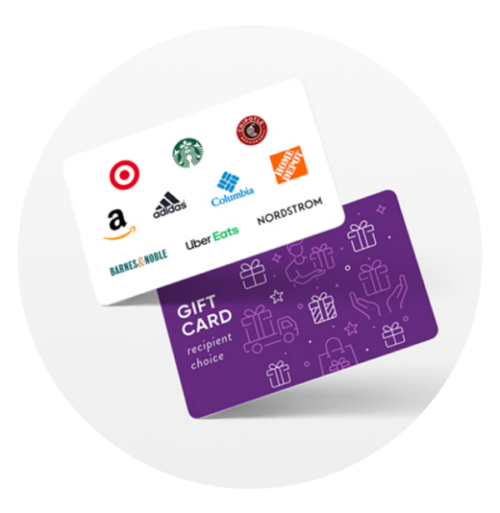 Gifts are meaningless if they're not something the receiver actually wants. Gift cards give your employee a chance to take their time and shop for something they'll use, wear, hang, eat, drink, and appreciate.
10) Set up a DIY dessert bar with a variety of sweet treats
Create a dessert bar with all the birthday employee's favorite flavors, layers, and toppings for an unforgettable fun way to celebrate another year together. Cookies and pastries and truffles… OH MY!! And if ice cream is an option, this idea may just go triple platinum!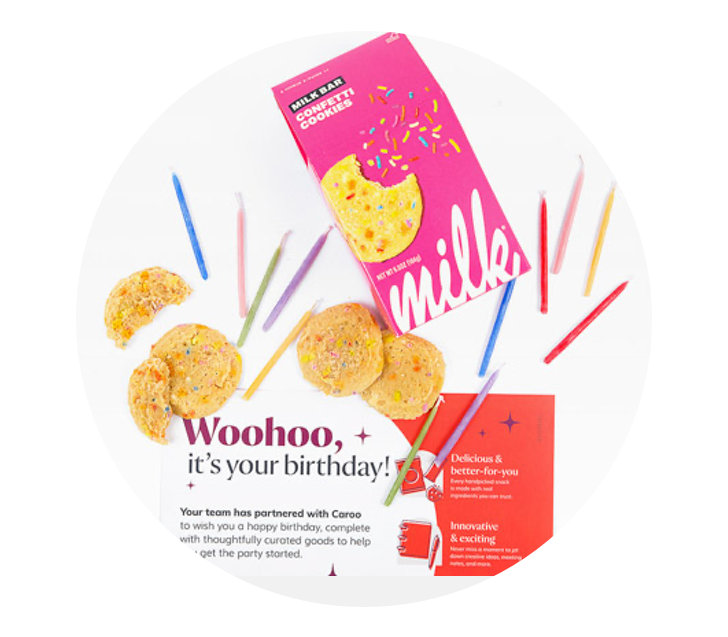 Move over, birthday cake! There's a sweet new sheriff in town! An extra special day of indulgence for your extra special employees. This memorable moment will stick with your team members for years to come.
11) Create a personalized playlist of songs chosen by colleagues for the employee
Mixed tapes were all the rage at one point in time because they were personal and intentional musical messages. A digital playlist is simply a modernized version of an old-school fave but you don't have to wait for the radio station to play the song so you can record it on a cassette.
Music has been a cultural connector for centuries and with so many different styles, artists, and genres to choose from, it may be hard to limit the playlist. Each team member could choose a song from the birthday employee's favorite genre or make each song a personal message.
Make them a montage of musicals, workout beats, or funky jazz – whatever their flavor, you can find the jams.
12) Set up a photo booth with fun props for a birthday photoshoot
Another retro throwback, photo booths have come a long way from the mall setups that took ten minutes to spit out four black and whites. They're now fully mobile, so you could have one set up in the office for a day of fabulous and funny photos to capture your employee's birthday celebration.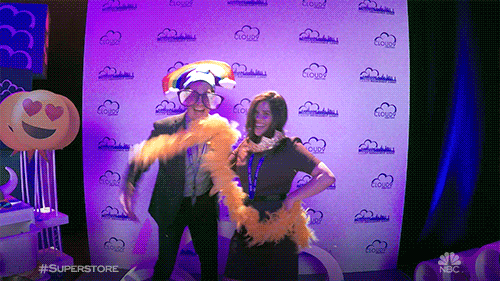 The props are the star of this show. Hilarious hats, glasses, and mustaches are always winners. But we love a good themed party so you could add a personal touch and choose props from the employee's favorite movie, 80s band, or television series. They'll have pictures to post on their social media for days!
13) Bring in a professional masseuse to give the employee a relaxing chair massage
If you don't already know, massages are best known for reducing stress, increasing mobility, relieving tight muscles, and improving circulation. They also cause the release of a certain combination of endorphins that create feelings of deep relaxation and well-being. Not making employees wait until after hours to get that kind of attention can be a game-changer.
No time is a bad time to get a massage. But getting a happy birthday massage at work sounds nothing short of fabulous. A little midday morale boost can be just what your employee needs to be revived and refreshed for the afternoon ahead.
14) Host a trivia or quiz game with birthday-related questions
Trivia games have officially been around since the 1960s and continue to be modified and modernized as pop culture and society shift. The internet is neck-deep with fun birthday facts you can use to create your trivia questions so there's no lack of resources or information.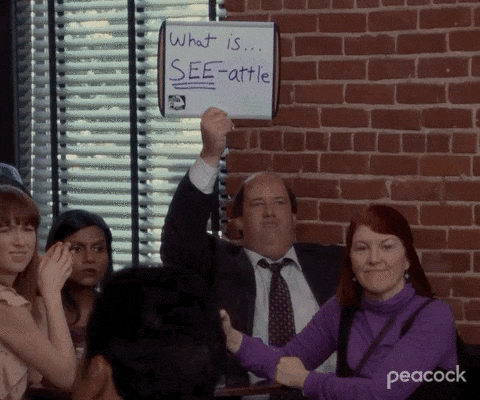 You don't need a board game or bar room to launch a happy hour trivia game. Turn your team's workspace into a game show and boost morale with a little friendly competition.
Even if your employees are working remotely, there are many creative ways to make it happen virtually so don't let location hinder the special day. Gather the group for a pseudo "team meeting" on Zoom, Slack, Teams, or whatever internal communications platform works best for you.
15) Organize a friendly sports match or tournament among office teams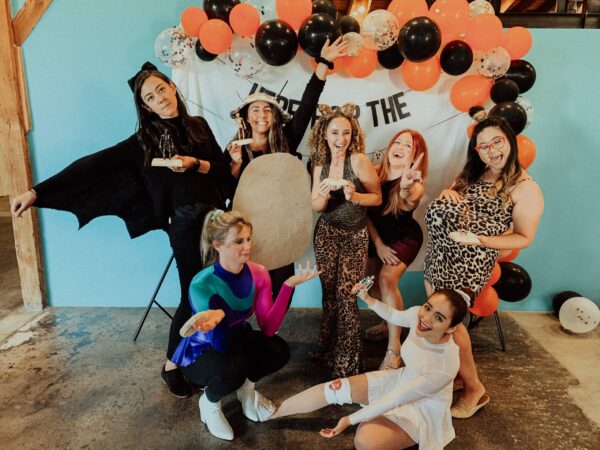 If trivia isn't their thing but competitive sports is more their flavor, it's tourney time. For indoor fun, bring in a ping pong table and set up some brackets.
Weather (and employee health) permitting, you could get everyone outside for a pickleball or softball tournament. Throw in a trophy and you'll up the ante on this birthday game real quick.
Team sports means team bonding and that's never bad for business. Birthdays are simply a great time to put your employee engagement plans into action. Show your teams their hard work and dedication don't go unnoticed and allow them to have some fun and blow off steam at the same time. Everyone's a winner (but no participation trophies)!
Employee Birthday Ideas: Frequently Asked Questions
Q: How do you say happy birthday to an employee?
A: You can say happy birthday to an employee in several different ways. There are 15 options listed above for you to check out.
Q: What are the benefits of celebrating an employee's birthday
A: The benefits of celebrating an employee's birthday are improved employee morale and engagement, increased motivation and productivity, and an overall happier and more loyal workforce. Not a bad ROI!
Q: What are some unique employee birthday ideas?
A: Some unique employee birthday ideas are offering the employee a birthday massage, throwing a puppy party, and making a birthday video with messages from all of their team members.
Q: What are some good birthday treats to share in the office?
A: Some good birthday treats to share in the office are cupcakes, ice cream, pastries, donuts, and of course, birthday cake.
Q: Should you celebrate an employee's birthday?
A: You should celebrate an employee's birthday but do so in a way that's comfortable and enjoyable for them. Knowing how they like to be celebrated is a great place to start to ensure a positive birthday experience for everyone.