In this era of employee care, we're seeing more and more companies invest in creating a people-centric company culture.
Employee recognition programs help do just that by acknowledging employee and team accomplishments in an impactful and meaningful way.
When a company has a strong employee rewards and recognition program, their employees are more productive, motivated, and overall, just happier.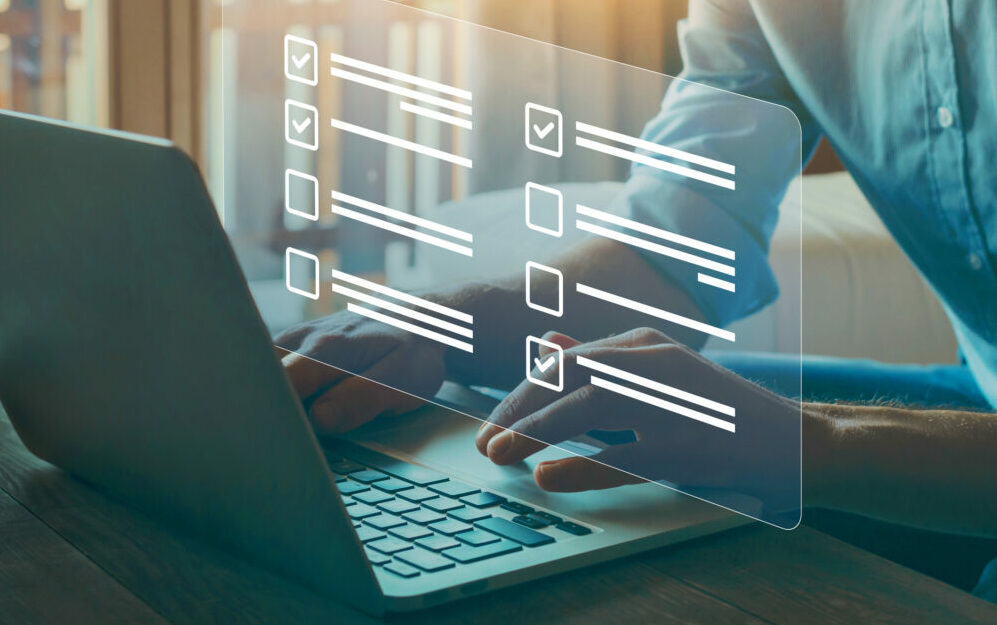 However, building an effective employee recognition program is not accomplished overnight.
Whether you're just beginning to build your recognition program or you're looking to improve employee engagement by enhancing an existing program, an employee recognition preferences questionnaire is the perfect place to start. 
"Nothing is more effective than sincere, accurate praise, and nothing is more lame than a cookie-cutter compliment." – Bill Walsh, NFL Coach
There's no one-size fits all approach when it comes to recognition. Employee recognition is most effective when it's sincere and personalized.
But with so many different forms of recognition, it can be challenging to hand pick the types of recognition that will make your unique employees happy and also align with your overall company values.
Tip! Find your personalized workplace personality to learn more about recognizing employees at your company. 

👉 Take the FREE assessment here to learn your recognition personality.
What better way to find out how best to recognize your employees than to ask your employees directly? This is where an employee recognition questionnaire comes into play.
These questionnaires arm employers with key information needed to effectively recognize employees in ways that align with their employee's unique personalities, interests, and preferences.
Keep reading to learn everything you need to know to craft the perfect employee recognition preferences questionnaire!
What is an employee recognition preferences questionnaire?
An employee recognition preferences questionnaire is a survey used to gain insights as to which forms of recognition resonate most with your employees and simultaneously collect key employee information such as important milestone dates and interests.
An employee questionnaire is often a step included in an employee engagement action plan and collects the core information needed to construct or improve an employee recognition program. The goal of these questionnaires is to aggregate your employees' preferences on exactly how & when they'd like to be recognized.
What are the benefits of providing employees with a recognition preferences questionnaire?
There are a ton of benefits to providing employees with a recognition preferences questionnaire! You're literally placing the future of your recognition platform in the hands of the people it affects most– your actual employees. Below are just a few of the many benefits to surveying your employees on their recognition preferences:
✅ Encourages employee engagement
We all know why employee engagement is important, but it can be challenging to bolster employee engagement. Providing employees with recognition preferences questionnaires make your employees feel heard and valued which in effect bolsters employee engagement and overall employee satisfaction.
✅ Streamlined collection of key data
Imagine how long it would take to aggregate employee data and recognition preferences individually rather than through a cohesive questionnaire format. Utilizing a survey format questionnaire not only gets you the data you need in a timely manner, but serves as a base template for future employee recognition preferences questionnaires.
✅ Provides the building blocks for an effective employee recognition program
The most important benefit to providing your employees with a preferences questionnaire is that you are now armed with all of the information needed to craft the perfect employee recognition program that meets your employees' exact expectations and needs. Implementing a strong employee recognition platform will lead to higher levels of employee retention, job satisfaction, and overall productivity & performance.
What makes up employee recognition preferences?
1) Recognition Preferences
Obviously recognition preferences are a vital piece of an employee recognition questionnaire.
What type of recognition do they prefer? Do your employees prefer public recognition, such as a verbal acknowledgment during a company-wide town hall, or is private recognition during a one on one with their manager more their style?
How often do they like to be recognized and who should that recognition come from (peer to peer or manager to employee)?
Do they prefer being recognized for team achievements or their own individual contributions?
These are all important questions to keep in mind when building the employee survey.
2) Rewards Preferences
In addition to recognition preferences, you also want to get some intel on your employees' rewards preferences as well.
Do your employees prefer monetary rewards such as spot bonuses or are non-monetary rewards like experiences or extra PTO days more of an incentive?
How often do they expect to rewarded– annually, quarterly, rolling, or on the spot?
The responses to these questions, along with your rewards budget, will fuel your employee appreciation strategy.
3) About Me
Last, but certainly not least, an employee recognition preferences questionnaire should include a section of questions dedicated to learning more about that individual employee.
For example, you'd want to collect important dates such as their work anniversary and birthday so they can be recognized accordingly.
Additional information to ask for include an employee's favorites list, their location, dietary restrictions and anything else you think would be helpful when building your employee recognition & rewards platform.
What should you include in an employee recognition preferences questionnaire?
1. Important dates/anniversaries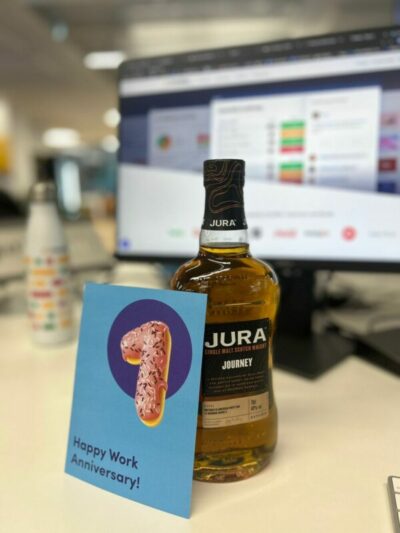 As part of the "About Me" employee recognition survey questions, you want to ask your employees for important dates such as work or personal anniversaries, birthdays, and any other dates that could be relevant for recognition opportunities.
The responses to this prompt also serve as a great starting point when creating an employee milestone program.
Why this should be included in a preference questionnaire: Collecting important employee dates ensures that you don't miss an opportunity to show recognition and appreciation for that employee and celebrate these milestones with them.
2. What do they enjoy being recognized for
Some employees may prefer to be recognized for meeting a major individual achievement while others prefer to be recognized for exceptional team performance.
Are there particular company or department goals that function as opportunities for recognition once achieved? Do they prefer being recognized for doing core functions of their role or for going above and beyond to hit a stretch project out of the ballpark?
Why this should be included in a preference questionnaire: Each employee has a unique set of preferences and expectations when it comes to what they would like to be recognized for. Gaining insight into those expectations will help you diversify the parameters for recognition to mirror those preferences.
3. How they like to be recognized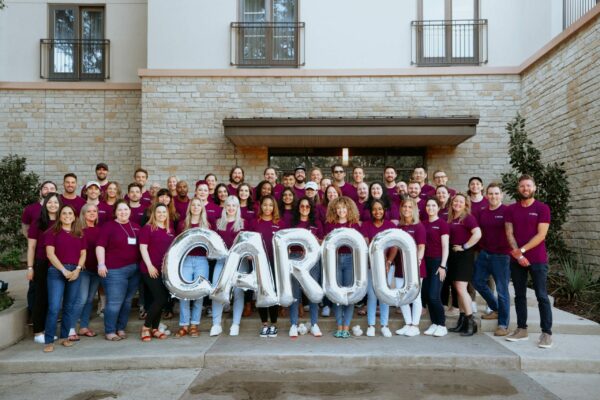 At the heart of any good employee recognition preferences questionnaire are prompts centered around exactly what types of recognition resonate most with your employees.
As mentioned earlier, some employees may prefer private recognition over public recognition. Some may prefer recognition tied to employee rewards, whether that reward be monetary or non-monetary.
In addition to asking questions about how they'd like to be recognized, be sure to include questions about how often, in what format, and who they prefer to deliver that recognition.
Why this should be included in a preference questionnaire: This section should be the meat of your questionnaire. Your aim is to gather as much relevant information as possible about your employees' recognition preferences to create a robust and varied recognition platform that is additive to the overall employee experience.
4. Favorites

This is your opportunity to get a little creative with your questionnaire and have fun with it! In this section, you want to ask your employees to share some of their favorites. These favorites can include their favorite retail store, favorite food or restaurant, favorite sports team, or favorite leisure activity.
This not only allows you to get to know your employees better, but also arms with valuable personal preference information that can help influence your recognition and reward offerings.
Why this should be included in a preference questionnaire: Having a list of each employee's favorites allows you to create fun and personalized ways to recognize and reward your employees.
Let's say one of your team members did an amazing job with a recent client pitch that resulted in incremental revenue. To recognize their hard work, send them a gift card to their favorite restaurant for a memorable and well-deserved meal.
5. Allergies/Dietary Preferences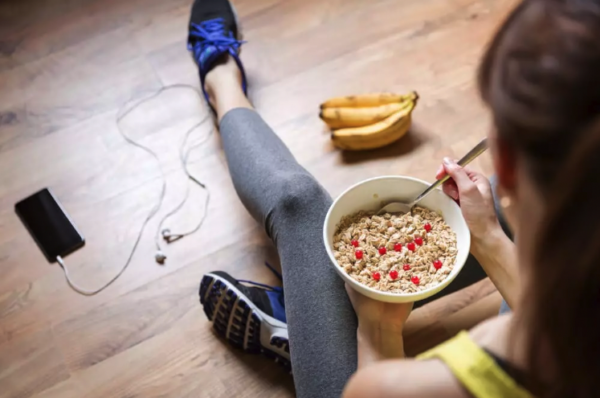 As part of the "About Me" section of your questionnaire, be sure to include a question or two asking your employees to share any allergies or dietary restrictions.
This information will come in handy not only for your recognition & rewards program, but also when planning corporate group events that include meals.
Why this should be included in a preference questionnaire: These types of questions should be included in a preference questionnaire because they provide you with the allergies & dietary restrictions for your individual employees which can then be used to fine tune recognition or reward formats that involve food.
Since you now have this information on file, you don't have to ask your employees for this information every time you plan a company gathering.
6. Additional comments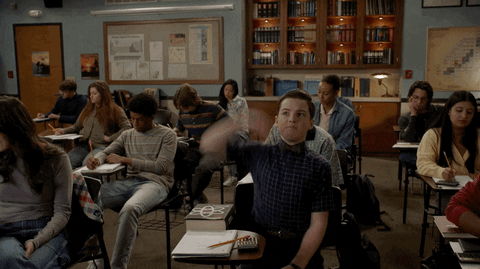 Even the best employee recognition preferences questionnaires may have forgotten a question or two. Or perhaps you just want to provide your employees with the opportunity to share any additional thoughts or ideas they have regarding recognition.
An empty field for employees to provide additional feedback is a great catch-all to ensure nothing is missed and that employees are able to voice their opinions.
Why this should be included in a preference questionnaire: An additional comments field is an awesome way to wrap up your questionnaire and get your employee's thoughts or ideas on any recognition-related topics you may have missed. It also shows your employees that you value their input and welcome additional ideas.
7. Recognition log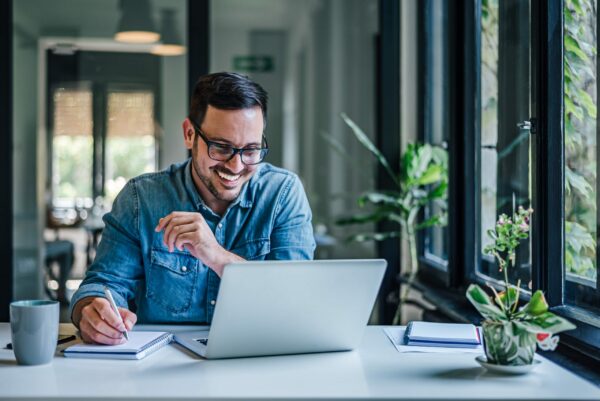 A recognition log isn't necessarily part of the employee questionnaire itself, but rather a helpful tool for managing your recognition program once launched. If you decide to partner with an external recognition platform, most of these offer some type of tracking or reporting data on when and how employees are recognized.
If you're a smaller company building your own recognition program, you can easily create and maintain a recognition tracker in excel that houses this information.
Why this should be included in a preference questionnaire: A recognition log or some type of recognition tracking is crucial to see how well your recognition platform is performing and to gauge improvements year over year as you continue to tweak and improve your employee recognition offerings.
Filling Out The Preference Questionnaire – Important Questions for Consideration

When do employees fill it out?
A good time for employees to fill out the questionnaire is either at the beginning of the fiscal year or if they're a new hire, sometime during their onboarding process. Consider incorporating the questionnaire with your annual employee performance check-ins or the beginning of January each year. This way your employees know when to expect the questionnaire since it's sent out at a set cadence.
Moving forward, do they fill out a new one or revise the current one on file?
You could deploy either method, but having your employees revise the current one will save your employees time and will likely result in higher levels of participation. Regardless, be sure to review and update your questionnaire as needed prior to sending out to your employees. Your employees can then either fill out the full questionnaire from scratch or you can have their previous responses stored and the employee can update or add accordingly.
How do you send out the questionnaire?
There are a few different ways you could send the questionnaire. If you're a smaller company, you can easily create and send the questionnaire using a simple tool such as Google Forms or Microsoft Forms. You could also keep it old school and send a paper version of the questionnaire in your new hire employee welcome kits.
If you're a mid-size to a larger company with many employees, consider utilizing a more formal project management tool like monday.com or partnering with an employee recognition platform such as Caroo.
How many questions should you include in your questionnaire?
You have to find the balance between asking enough questions to gain all of the information you need while not overwhelming your employees with too many questions. Try to limit your questionnaire to 20 – 30 questions maximum. It's also helpful to provide your employees with the estimated time it will take to complete the questionnaire (for example, this questionnaire will take you approximately 15 minutes to complete).
How much time should I give my employees to complete the questionnaire?
You should definitely provide a deadline for your employees to complete the questionnaire. At a minimum, your employees should have at least a week to complete the questionnaire.
Be sure to send communications ahead of launching the questionnaire so your employees know what to expect and that it's on their radar.
Where do you house these preference questionnaires?
If you utilize an HR platform, you could store these preference questionnaires there. Or if you partner with an external employee recognition platform, they will securely store your employee responses. If you're handling the questionnaire internally, partner with your IT team to identify the best place to store these questionnaires securely.
Regardless of where you choose to house the questionnaires, you should ensure that your employees' privacy is protected and that other employees cannot access each other's responses.
Do you partner with an external company to launch and maintain your recognition program?
There are quite a few exceptional employee experience platforms in the current market that specialize in employee recognition and rewards. If your budget allows, shop around and find one that fits your company and employee needs.
Some even offer templatized employee preference questionnaires that you can then customize so you don't have to start this process from scratch!