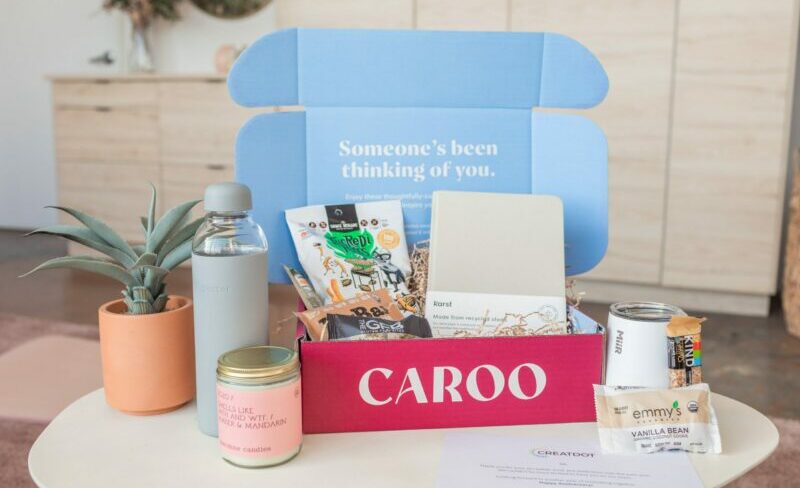 Onboarding gifts play a key role in the overall employee experience. The entire hiring and onboarding process lays the foundation for your new hire's budding commitment to the company and attitude about their new job and workplace. 
"Onboarding is important because it acclimates employees to their role, the company's philosophies, and what the company has to offer. It also engages employees, creating workers that are committed to the company's success and helps retain new hires by making them feel like a member of the team."
In fact, 87% of employees are more likely to leave a job if they're not engaged in the culture. Surely, you can see how the cycle works. Having some superfly onboarding gift ideas on deck is vital to supporting their experience, their success, and further developing a positive workplace experience. 
Still not sure what kind of goodies your new hires will appreciate? Don't sweat it! We have 24 must-have Onboarding gift ideas to help boost your employee engagement and make sure your new employee's first day is FIRE! 🔥 🔥 🔥
What are the Benefits of a Stellar Onboarding Experience?
Fostering a healthy company culture starts with the happiness of each individual employee. Job satisfaction isn't a matter of just being happy after five years with the company. It starts even before their first day. Engaging your new hires is an essential ingredient to designing a positive employee experience because engaged employees are loyal employees.
Engaged colleagues are the ones who think outside the box when problem-solving. They're the positive reinforcement when things feel chaotic. Loyal employees are also statistically more productive, more profitable, and report taking fewer sick days than their lesser-engaged coworkers. 
Providing newbies with some type of swag or welcome gift creates an immediate sense of belonging from day one. Saying "welcome to the team" with some fantastic gear and merch is a tangible gesture that says WAY more than the words alone ever could.
Pro Tip: Check out Caroo's Employee Milestone Program and welcome employees with custom-curated options, scheduled and delivered on time, every time.

Employee Welcome Kit Items
1. A welcome letter from the CEO or other senior leadership team members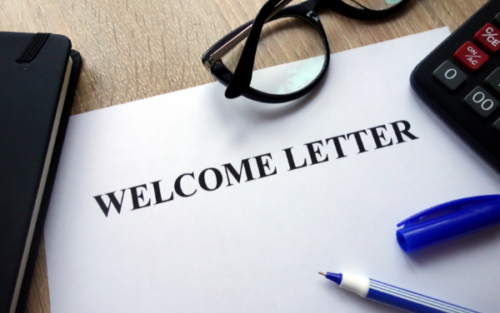 A simple yet personal touch that humanizes the employee experience. A personal welcome message shows new hires they're not just another name in the company directory and sincerely communicates that they're valued as an individual. Bonus cool points if it's a handwritten note. Yea… make it THAT personal.
2. An employee handbook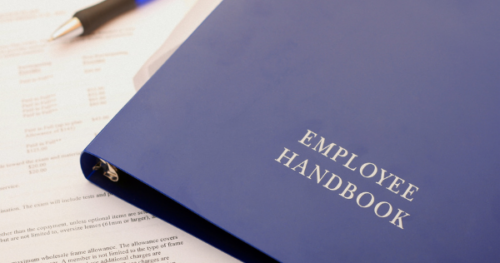 An essential tool in any onboarding process, the employee handbook sets the stage for a newbie's success. It communicates the organization's mission and core values, as well as the company policies, procedures, and management's expectations.
3. A list of company contacts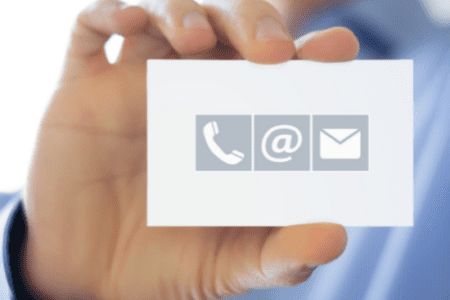 Learning who does what in a new company takes a little time. Providing a directory of contacts in the organization can help shorten that learning curve. It also allows new team members to problem-solve independently without having to ask someone to point them in the right direction each time they need to collaborate. 
4. Company Swag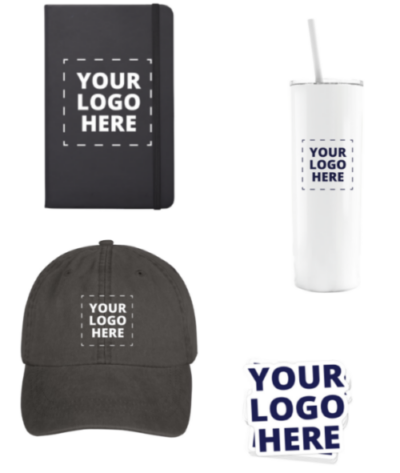 Company swag is the perfect win/win. It's wearable marketing gear for your company as well as a unifying gift for your new hires. T-shirts, hats, hoodies, socks, and so much more can be company branded and graciously gifted in your amazing onboarding gift bundles.
5. Water Bottles

Summer's finally here! But even in winter, hydration is priority number one for a healthy body. Why not show your newbies that you're invested in their personal health? A customized carafe boasting your company logo can help form this healthy habit or give those who are already on the H2O train a shiny new accessory to help hit their daily intake goals. 
6. A gift card to a local coffee shop or restaurant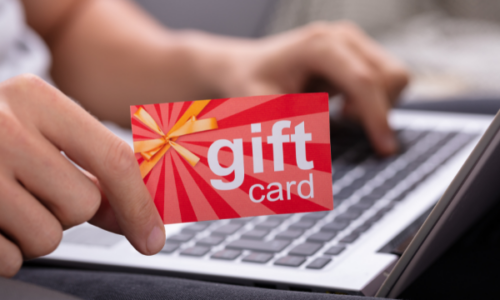 Their work environment isn't just their immediate workspace. It's the actual environment around them as well. Tucking a gift card to one of the local eateries or coffee shops into your new employee welcome packet gives them a little piece (or slice, or cup, or bowl…) of peace in their day and shows that their happiness and well-being matter to you.
7. Fitness Items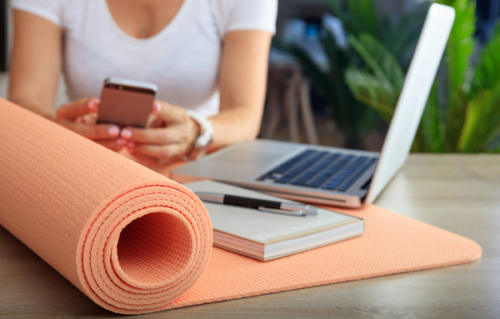 A healthy dose of employee wellness can be a great option to place right in their laps on the first day. A water bottle, yoga mat, or fitness tracker shows that you support your employees' healthy habits and that your company is investing in their individual health and wellness goals. 
8. Snacks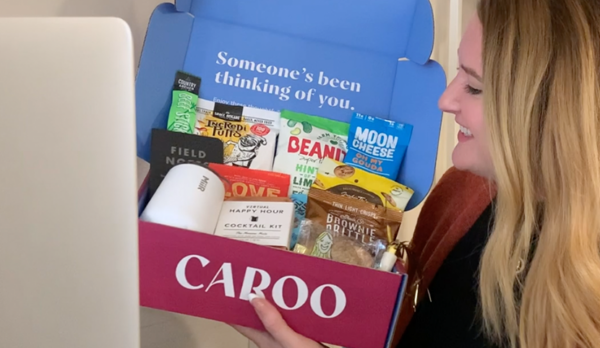 Giving some guiltless energy boosters keeps employees perky and productive. Snacks are a great way to keep employees' energy levels up and beat the midday slump. Healthy, high-quality snacks are even better because they do the same but without the heavy post-snacking guilt.
9. Office supplies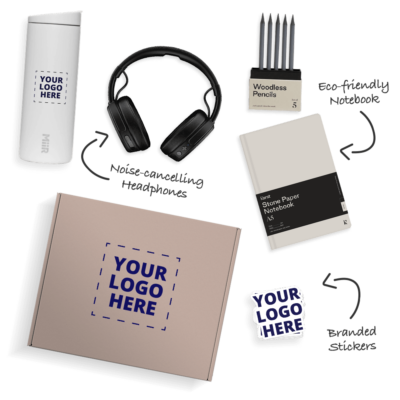 A new hire's first day is the perfect opportunity to set them up with all their office essentials. Get creative and have fun with it! Beyond the post-its and paperclips, maybe toss in some company-branded merch like notebooks, pens, and a mousepad so their whole first week is well-equipped.
10. Tech accessories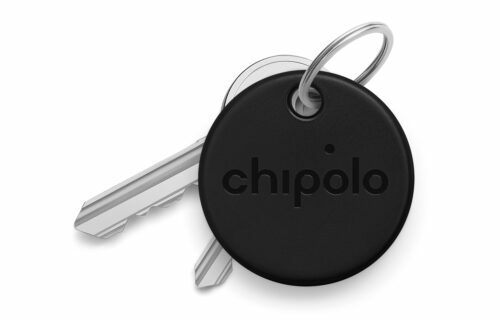 Who doesn't love new tech gadgets, especially ones that make our jobs easier? Give them a leg up on their tech readiness from the start. Including items like a mousepad, USB flash drive, or wireless headphones in their onboarding gift selection will help your new team members be prepared and proficient from their first day.
11. Headphones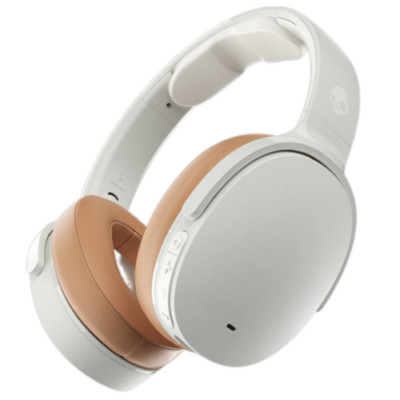 Plenty of options to help minimize distractions – wireless, noise-canceling, earbuds, headphones… options for days! Whether they'll be taking calls, listening to music, or reviewing recordings, headphones are a great tool to help employees stay focused.
12. Stress balls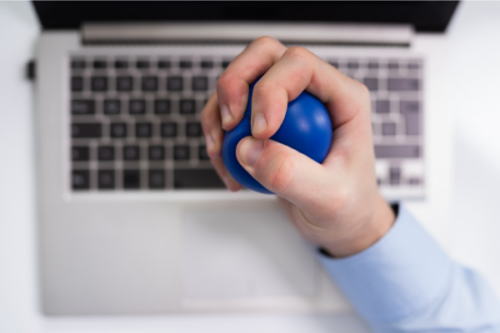 Don't sleep on the stress ball! They haven't been around for 35 years because they're ineffective. A stress ball can come in super handy when employees need to relax, take a little break, and reset so they can take on the rest of their day.
13. A plant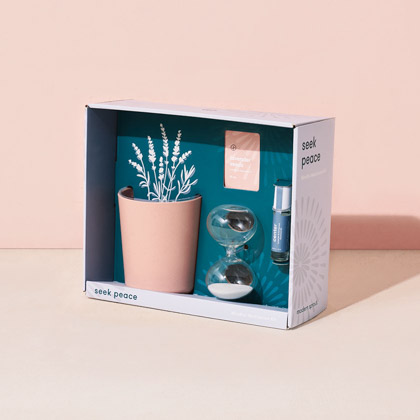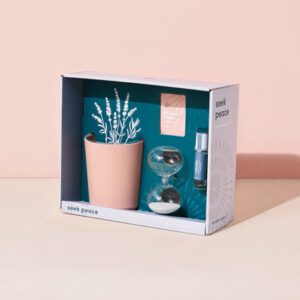 Plants add personalization and positive vibes to the new team member's work area. Add a little life to a new colleague's workspace with a succulent or small houseplant as part of their onboarding inauguration.
14. Notepad + Pen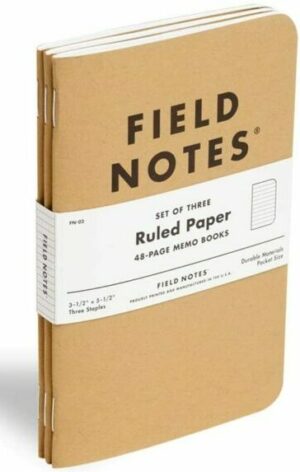 Taking notes is essential as a new employee so arming them with a nice, quality notebook is always appreciated. Putting some fab company-branded gear like this in their onboarding package is a great way to help new employees stay organized and welcome them to the team in style.
15. Blue Light Glasses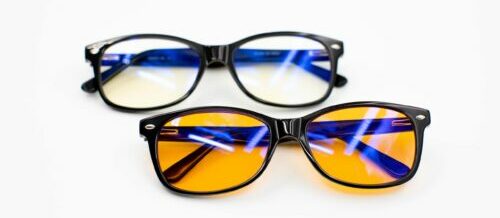 On average, adults spend over 7 hours a day staring at a digital screen. Whether laptops, televisions, monitors, tablets, or phones, if your employees spend some hefty hours on their screens, blue light glasses are a super thoughtful way to help protect their precious peepers.
16. Puzzles or Games 
Microbreaks are a real game-changer and often a necessary part of our day. A small puzzle or game is a great way to support positive employee morale and help everyone relax for just a few minutes. Promoting your employees' well-being from the start helps drive a healthy, mindful company culture.
17. A Subscription Box 
Microbreaks are a real game-changer and often a necessary part of our day. A small puzzle or game is a great way to support positive employee morale and help everyone relax for just a few minutes. Promoting your employees' well-being from the start helps drive a healthy, mindful company culture.
18. A set of business cards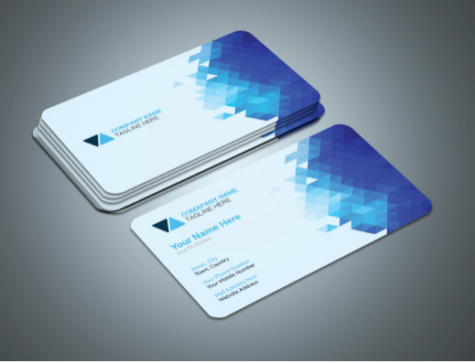 Business cards are a networking staple and always a great way to promote your brand. Having a box of crisp, new business cards waiting on their desk – embossed with their shiny new title and company contact info – is a whole different kind of warm welcome. Arming your new team member with their initial networking tools gives them a sense of belonging so they can hit the ground running. 
19. A laptop sticker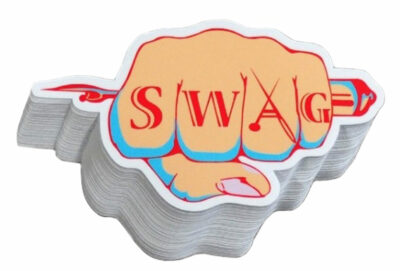 Help new employees show some company pride and promote your brand at the same time. Have some fun with it! Launch some new designs and find out how cool you can make your company logo look when it's blown up on the lid of a laptop.
20. Sticky notes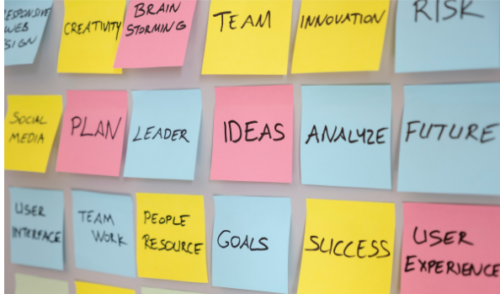 Sticky notes are LIFE! Who hasn't found themselves sitting at a workspace, peppered with multi-colored scribblings? Sticky notes are perfect for brainstorming, making notes, and jotting quick reminders, so having them at their fingertips (pun intended) can help keep new employees on top of all the new information they're taking in.
21. A tote bag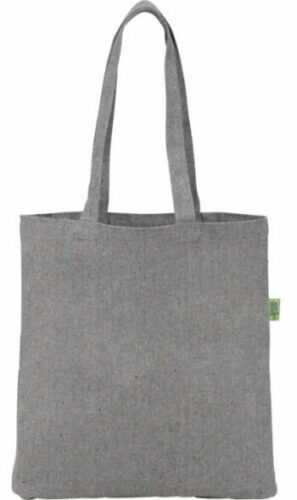 Leaving the office at the end of the day balancing an armload of "stuff" can be a challenging act of luck and grace. A tote bag is a great way to help make your new employee's life a little easier and prioritizes their convenience.
22. Books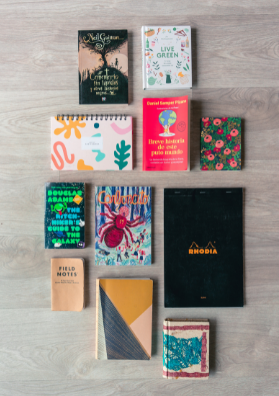 Professional development books that support the company's vision are a great component in a successful onboarding process. These can help newbies get a clearer understanding of the company's mission and core values and how their role will support and nurture them. They also help employees grow professionally and prepare them for advancement within the organization.
23. Backpack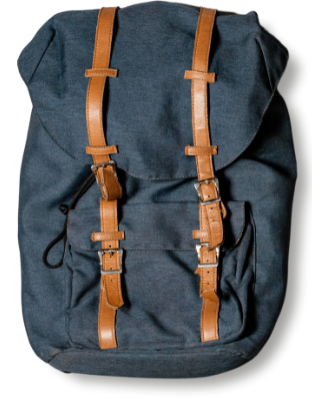 Backpacks are a perfect accessory for hauling their professional gear around town. Maybe your new hire is commuting and will need to have their laptop and notepads on hand. Or maybe they're moving and shaking and need a handy carry-on bag for travel. A backpack is a great carry-all and helps new employees stay organized and prepared, especially on the move.
24. Coffee Mug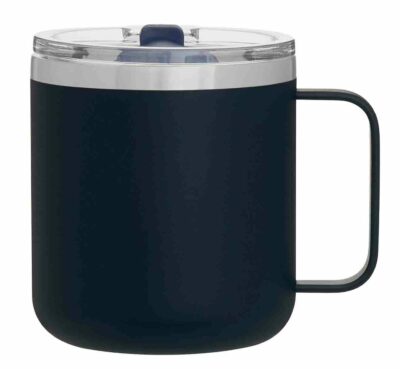 Over half of Americans over the age of 18 drink coffee daily. Some of us consider it an absolute necessity and like to get a little bougie with our beans. Adding a nice coffee mug (maybe one sporting the company logo) and maybe even some coffee to the new employee gift list gives the gift of warmth and comfort to support a healthy mindset and the employee's well-being.
People Also Ask These Questions About What to Put in an Employee Welcome Kit 
Q: What makes a good new employee onboarding experience?
A: What makes a good new employee onboarding experience are things that make the newbie not feel like such a newbie. In addition to having a seamless onboarding process in place, you can offer welcome gifts to your new hires that are both fun and functional. This shows that you promote their productivity and their happiness (some great ideas listed above).
Q: How much does a new employee onboarding gift cost?
A: The cost of a new employee onboarding gift can vary depending on the quality and individual cost of the merch you choose. Some options are better priced in bulk but personalized trinkets can run a little more
Q: Can I order new employee onboarding gifts in bulk?
A: You can order new employee onboarding gifts in bulk. When you're planning a big hiring event or onboarding a new season of interns, these are the perfect times to consider bulk orders. 
Q: How can I personalize a new employee onboarding experience?
A: You can personalize a new employee onboarding experience by knowing your audience. Sure, they're just starting, but knowing a little about the employee's passions and hobbies creates an opportunity to theme a "welcome-aboard" gift around those interests. This shows you see them as an individual, as well as part of the team.