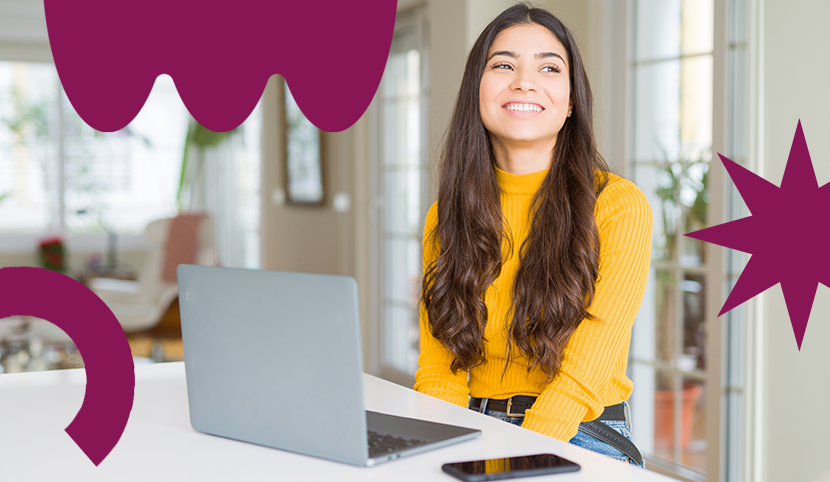 "Honestly, the hardest thing right now is making sure our team feels connected."
I hear this again and again – from Chief People Officers, heads of HR, and fellow CEOs. The biggest problem they face during this period of dispersed teams is employee connection.
The challenge of the Pandemic – and the disruption it rendered – is not just that it has been an ongoing health crisis, but that it has been a cascade of compounding crises.
For organizations, it shows up as a culture and engagement crisis.
According to a recent LiveCareer study of newly remote workers, motivation, communication, collaboration, and loneliness are among the biggest challenges they currently face. 37% also said their mental health has deteriorated since the transition to remote work.
And while I'm hopeful that a return to the office is possible this year, the changes are in many ways permanent. Most signs indicate that the future of work will be fluid, with workers spending only a few days a week in an office setting. A PwC survey, for example, found that 72% of workers would like to be able to work from home at least two days a week.
The question today and going forward is how do we ensure our employees feel connected to their work, the company mission, and to each other in this work-from-anywhere world?
The answer is Employee Care.
Three Pillars of Company Culture
It all starts with culture.
In an abstract sense, an organization's culture are the norms, values, and practices that guide behavior and decision making.
In real terms, it's the way you do business. It's your point of view and the way you show up for the world. It's working after hours to make sure a customer gets their shipment on time, or helping a teammate close a sale even after you hit quota.
We all know by now that culture is hugely important. It determines performance, attracts talent, and inevitably shows up in your brand, your product, and customer service. The right culture is a necessary condition for success.
Employee Care is an essential element of Company Culture. Along with the vision and values that come from leadership, and the management and people practices that shape behaviors, it's a foundational pillar.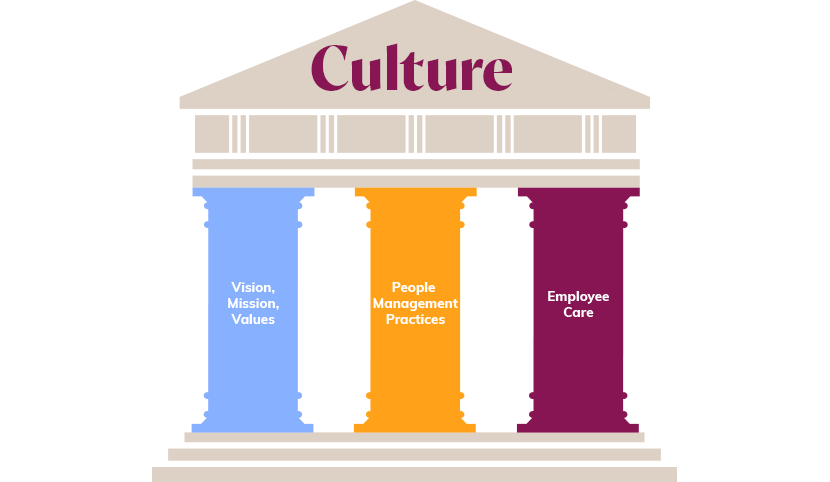 How do companies care for their employees? In three ways: compensation, benefits, and meaningful Care framework.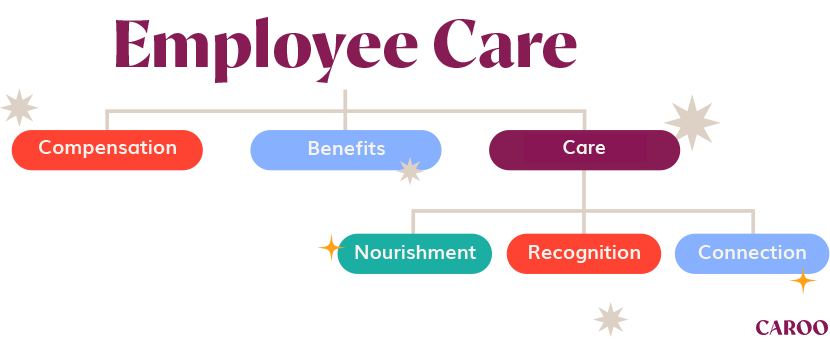 The first two might seem obvious, but are worth mentioning. You show care and appreciation for your employees by offering fair compensation and meaningful benefits like health insurance, PTO, 401(k), and family leave.
But comp and benefits are table stakes. If talent matters to your company, you have to keep pace with your competitors, you don't have a choice. Where you can really differentiate is in the third category – a comprehensive Care framework.
At Caroo, we've developed an effective Care framework that can be implemented at any organization, anytime and anywhere, through a programmatic approach to nourishment, recognition, and connection.
Nourishment refers to both the premium food and beverage that you offer employees to fuel their best work, but also the wellness initiatives that improve wellbeing and the education that aids growth and development. It's food for the body and the mind. Nourishment also means amazing experiences that enhance connection, wellbeing, and help us grow.
Recognition is the practice of celebrating the individuals on your team so they feel seen, heard, and appreciated. It includes milestone-based gifting for occasions such as onboarding, work anniversaries, and birthdays. It also includes holiday gifts and physical kits & products tied into special events like summits and sales conferences.
Connection is the way you facilitate the bonds between team members. Through team-building activities, experiences, and peer-to-peer recognition gifts that encourage people from different departments to acknowledge one another. These tangible and intangible moments of care are what create the connective tissue in an organization. And a connected workforce only positively affects your bottom line.
It is within these categories that the opportunity lies, because there are so many ways to shine as an organization.
One key will be what I call Expectation of Personalization – meaning a uniform, elevated standard of care combined with a personalized individual experience. No two individuals are completely alike, even with a consistent culture. There may also be departmental subcultures with distinct qualities. A cookie-cutter solution won't cut it. To make an impact, nourishment, recognition, and connection must be tailored to the individual while being consistent across the organization.
Comp and benefits take care of basic needs. But human beings are so much more complex. We're only truly at our best when we're nourished in body and mind, recognized for our individual efforts and talents, and connected to a supportive community and a mission bigger than ourselves.
The power of Caroo, and the Care framework, is that it supports the whole human.
The Biggest Opportunity Lies in Care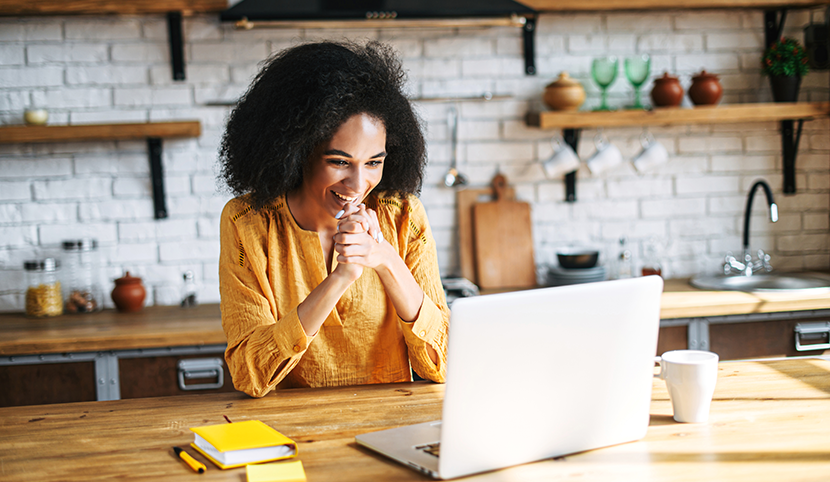 Employee Care will be the benchmark by which companies and their cultures are judged in the decade that lies ahead. It will be the most important factor in recruitment and retention. If comp and benefits are table stakes, Caroo provides the opportunity to differentiate. And if you don't differentiate today, you'll be left in the dust.
Increasingly, care will be what binds us together. Care has inspired resilience. I've seen it first hand with my own team, and spoken to countless other leads who say the same. Care will empower us all to do the best work of our lives.
Because when people have competitive compensation and benefits, feel deeply cared for, and that they're making a difference whilst growing, why would that individual leave such an organization?
They won't, because this is the era of employee care.