Female is the future – how are you supporting women-owed businesses this Women's History Month?
40% of US businesses are women owned and giving shelf space to these companies will let retailers know that we want to see more of these products. Caroo has curated a list of our favorite Women-founded products that you can purchase from top retailers to inspire you. Whether it's food, beauty, home or fitness items, everyone can find something that they will love.
1. Amazon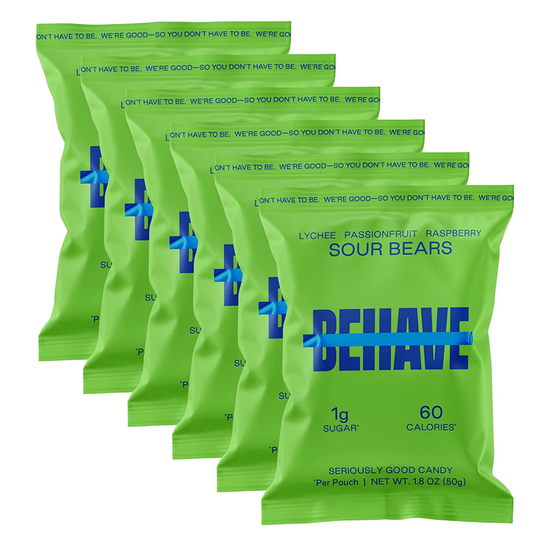 BEHAVE makes candy that tastes amazing but is made with no artificial ingredients or sugar alcohols. They believe in living your best, most authentic life, and not letting things like shame or guilt get in the way of that. These gummy bears are developed by celebrity chefs with unique, premium flavors in every bag. Our Caroo favorites are the Sour Gummy Bear!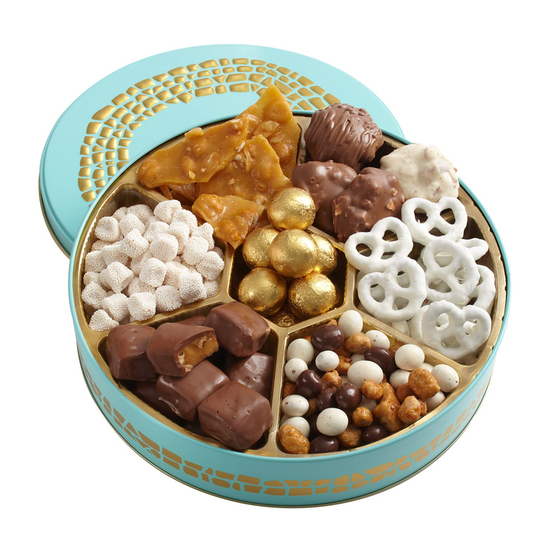 Bonnie and Pop is founded by a mother and daughter duo with a passion for creating innovative gifts that wow their recipients! They have incredible chocolate, nut and dessert gift baskets that are great to share with family and friends. You won't be able to close the tin once you have cracked it open.
2. Barnes & Noble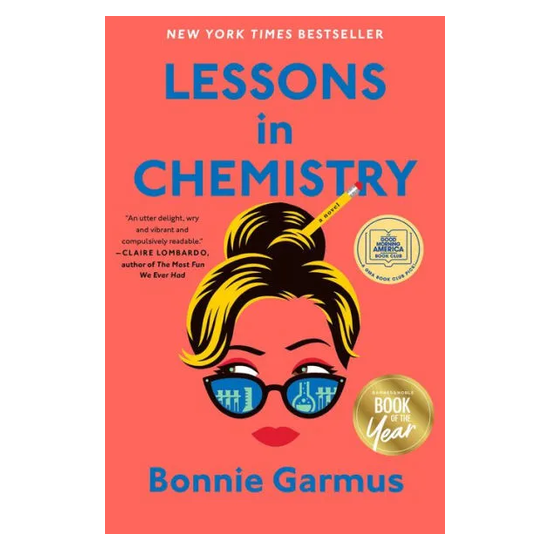 Named Barnes and Noble's "Book of the Year", Bonnie Garmus introduces audiences to Elizabeth Zott, a scientist whose career takes a detour when she becomes the unlikely star of a beloved TV cooking show. The book is witty and original and will be sure to make you fall in love with the protaganist and a star studded cast of characters.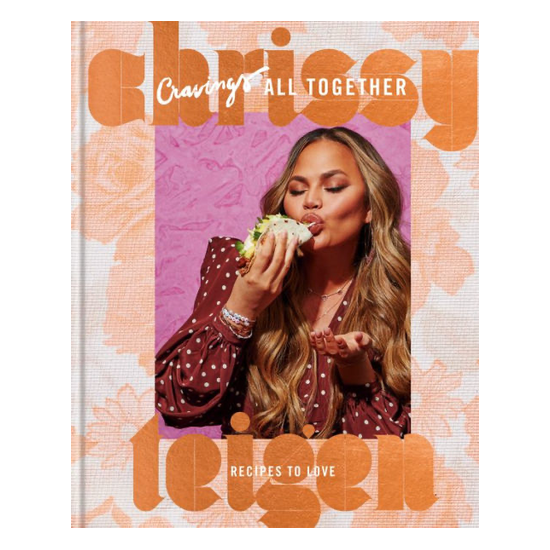 \
You know her as the queen of Twitter and a cook that shares recipes that bring joy and comfort to a table. Teigen's third cookbook is all about recipies that have sustained her and her family and features recipes for Stuffed PB&J French Toast, Pepper's Thai-style Sloppy Joes and John's Saturday-morning Blueberry Buttermilk pancakes. You will want a seat at her dining table.
3. Nordstrom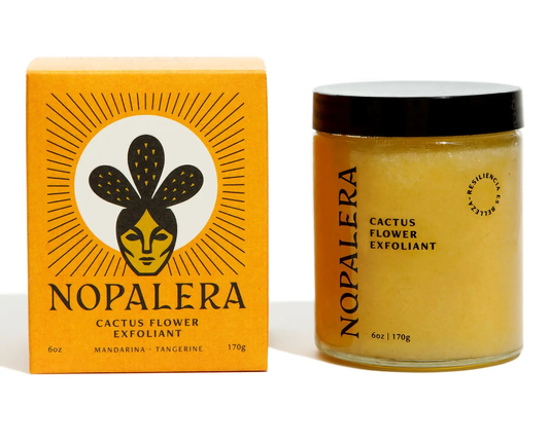 Freshly off its Shark Tank appearance, Nopalera is out to make the cactus the star ingredient. This cactus and oil scrub will gently exfoliate skin and leaves s subtle scent of tangerine oil that helps awaken your spirit. Founder Sandra Velasquez was born to Mexican immigrants and started Nopalera to celebrate the beauty and richness of her culture.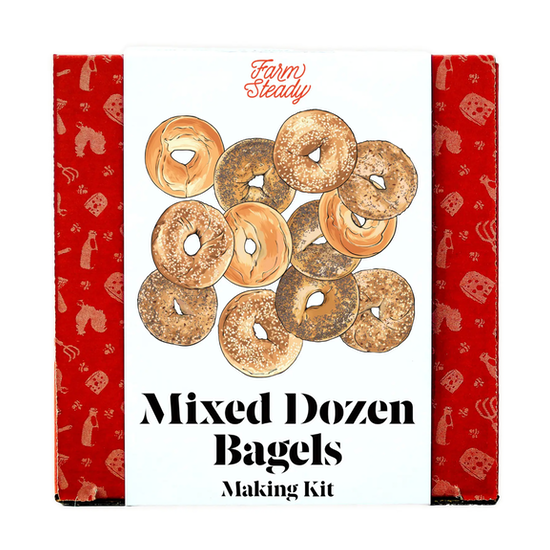 \
Brooklyn Brew Shop puts together kits to make baking easy for all. This kit includes all the ingredients to help you make a dozen fresh bagels at home including sesame, poppy and everything toppings. It will be perfect for a Sunday brunch!
4. Target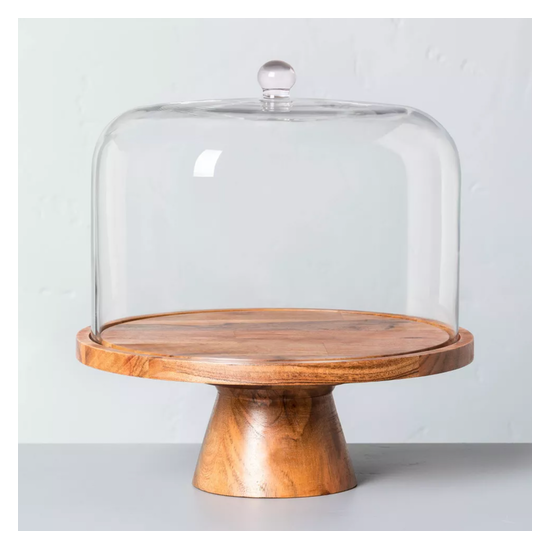 Joanna Gaines founded Hearth & Hand to share everyday moments with family and friends. This Wood + Glass Cake Storage will meet all your needs. Whether for an everyday meal or a festive event, this round cake stand will make a wonderful addition to your tableware.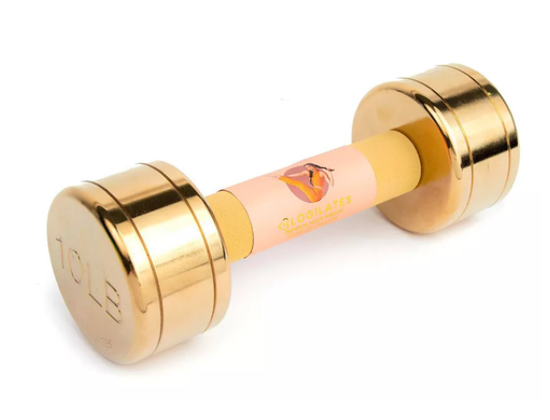 Pilates instructor and leading fitness personality, Cassey Ho designed this line of fitness equipment to balance form and function. These weights offer a comfortable foam grip so you can maintain better control when your hands get sweaty and they can only be found at Target.
5. West Elm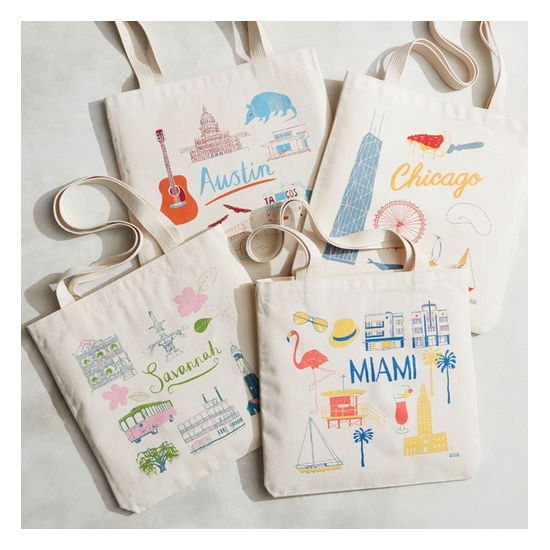 Brooklyn artist Claudia Pearson has illustrated everything from children's books to New Yorker pages and has designed this line of bags based on drawings of major US landmarks. It's a perfect tote to put all your essentials when you are on the go. Pick a design that is meaningful to you.
\
From her Brooklyn-based studio, Meg Moorhouse designs quirky barware and this deck includes 52 classic and new cocktail recipes. It's perfect for novice and professional bartenders and all the decks are made in America.