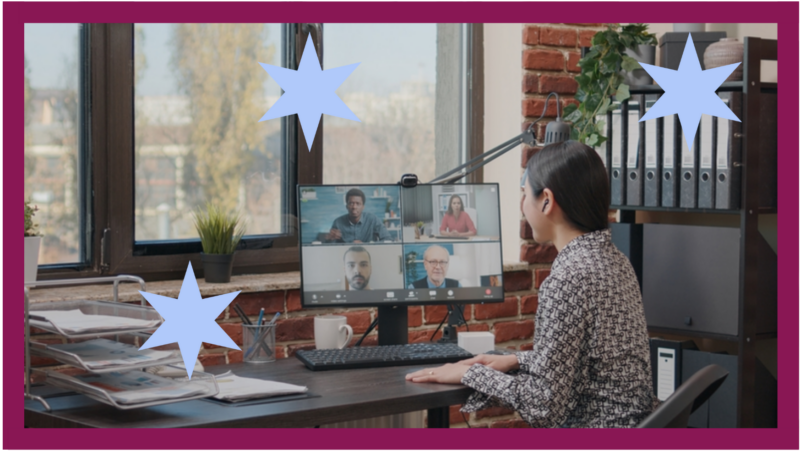 It's no secret that company culture has taken center stage in 2023.
Of course, having a strong corporate culture has always been a vital component for any successful business.
However, the rise in remote & hybrid work models have catapulted company culture into a renaissance age. With so many companies struggling to stay connected with their employees, no matter where they work, we've seen an explosion of company culture software and solutions in the marketplace hoping to bridge that connection gap and foster a culture of service.
With the number of remote workers expected to almost double in the next five years compared to pre-pandemic, companies are fervently searching for a way to not only create a strong company culture, but maintain that culture in hybrid or remote work environments.
Enter: the rise of CaaS (Culture As A Service).
Culture As A Service is a burgeoning concept that places an emphasis on how employees experience work culture, both the tangible and intangible aspects of it. Company culture is about so much more than publishing a mission statement or core values and hoping your employees embrace them. CaaS platforms deeply understand that and are helping businesses bring culture to life.
We spoke with Sean Kelly, CEO of Caroo, about his thoughts on Culture As A Service – where it stands today and where it's headed in the future.
"Culture As A Service is in its infancy, but it's growing rapidly due to the rise of remote and hybrid work. Good pay is no longer enough, it is simply a threshold for today's workforce. It has become clear that the scorecard has shifted and more and more employees are putting quality of life first. I think a lot of good companies will continue to put their best foot forward when it comes to making company culture a priority at their organization."
Increased curiosity in service culture didn't just suddenly appear. Let's explore a few of the many contributing factors that have led to a spike in CaaS.
Switch to hybrid work models
Remember way back in March 2020 when we all thought Covid-19 meant working from home for a couple weeks and then life going back to normal? Flash forward to 2023 and it's obvious that hybrid work models are here to stay. A PwC survey found that 72% of workers polled would want to continue working from home at least 2 days a week even once offices reopen. Hybrid work models have rapidly become the new normal and have forced employers to reevaluate their position on remote working and adapt accordingly.
Remote first jobs
Similar to hybrid work models, we've seen a heightened interest in remote first jobs as well. In a FlexJobs survey of job seekers, they found that 58% of respondents would prefer a complete remote job. Both companies and employees have seen that remote work does indeed work. Remote workers can be just as productive, if not more productive, than in-office employees. Companies that once shied away from the idea of remote work have now embraced it like never before.
Adoption of remote work tools
As hybrid and remote work models became more prevalent, the need for effective remote work tools grew increasingly important. While some companies were ahead of the curve when it came to remote work tools, many were playing catch up and scrambled to find the remote resources needed. Platforms like Zoom, Slack & Microsoft Teams, were adopted at a rapid rate and continue to be at the forefront of remote work collaboration. We have remote work tools like these to thank for burning the phrase "You're on mute" into our collective memory.
Now that we have a better picture of the perfect storm that led to the rise of CaaS, let's explore what exactly Culture As A Service means and what areas of a business CaaS touches.
What Is Culture As A Service?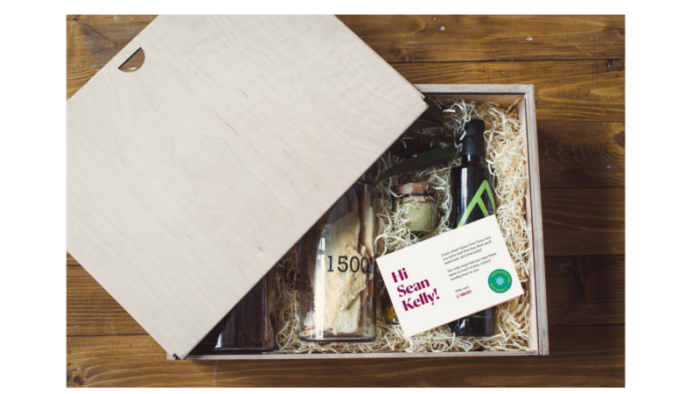 At a high level, Culture As A Service are platforms that automate and facilitate the adoption and advancement of a company's culture. While there are many similarities between CaaS and HR technologies, CaaS platforms place an emphasis on the employee experience and how they personally engage with company culture.
We're in the midst of a new era of employee care where cloud culture and remote connections are more important than ever before. CaaS platforms have fully embraced this importance and are helping employers do the same in core facets of their business.
"We first must realize that in this new world — new tools, systems and frameworks need to be utilized. If you stick to simply doing what you've done in the past, you'll experience more pain and dissatisfaction than is necessary. A few things to note: 

➢ Work and life have become fully integrated, so organizations need to make sure they become more integrated with their teams' personal lives. Have them set personal goals along with professional goals, and track them together.

➢ Learn more about your employees home lives and personal and family interests. What matters to them? How can you as an employer help them not just have a thriving work career, but also a thriving personal and family life?

➢ Make sure you're spending time conversing and connecting over non-work topics. This can be casual conversation to open up a meeting or planned and orchestrated activities. The purpose here is to connect with your coworkers and learn more about them."
What areas does Culture As A Service apply to?
1) Onboarding
Work culture begins even before day 1 for a new hire. From the recruiting process, to the interview process, to their interaction with IT– there are so many touchpoint opportunities that set the tone for a new employee's onboarding experience. A poor onboarding experience can lead to lower employee satisfaction levels and higher turnover rates, so it's critical to develop an effective onboarding program either internally or with the help of a third party CaaS platform.
2) Employee Engagement
Whether rewarding a star performer or recognizing a key employee milestone, it's incredibly important to create special engagement moments in the workplace, whether in office or virtually. Employees who feel recognized and engaged are much more likely to have higher levels of employee satisfaction and happiness. CaaS platforms look to make employee engagement more automated and widespread, deepening company culture.
3) Employee Wellbeing
With the line between work and home life more blurred than ever before, companies must prioritize their employees' mental health and wellbeing. Employee wellbeing stems beyond basic health care policies. For example, a well rounded employee wellbeing program can offer anything from meditation courses, online exercise modules, or healthy cooking classes.
4) Flexible Work
Flexible work offers employees the freedom to work when and where they want. Employees have proven that they can maintain high levels of productivity even when working remotely. As flexible work becomes more prevalent, the need for CaaS platforms connecting remote employees has risen. Employees and employers alike no longer feel the need to be tied to a desk or office environment from 9-5. Companies are free to conduct business wherever and whenever they'd like and CaaS tools are empowering them to do just that.
"Flexible work has opened up new and exciting doors for employees and businesses to explore. With more employees working remotely than ever before, there needs to be an emphasis on creating a strong community at work. A place where people can be fully engaged, appreciated, and working towards larger goals."
5) Team Building
Team building can be a bit tough to do virtually, but it's not impossible! In the past 2 years, we've seen a massive jump in team building companies offering virtual team bonding experiences. From virtual happy hour to virtual trivia, the perfect team bonding opportunity is likely just a click away. While it is difficult to perfectly recreate an in-office or in-person bonding experience, CaaS software comes close by creating unique and memorable team events.
6) Employee Morale
In a remote or hybrid work environment, it can be hard to gauge your employee morale levels and keep them high. What better way to gauge employee morale levels than to go to the source itself? Some CaaS platforms offer employee surveys or feedback polls to take the guesswork out of what keeps your employees motivated and happy.
It's obvious that prioritizing Culture As A Service touches many aspects of company operations & workplace culture, but what exactly are the impacts of implementing a successful CaaS program and how does it contribute to overall company success?
What are the Impacts of Implementing CaaS?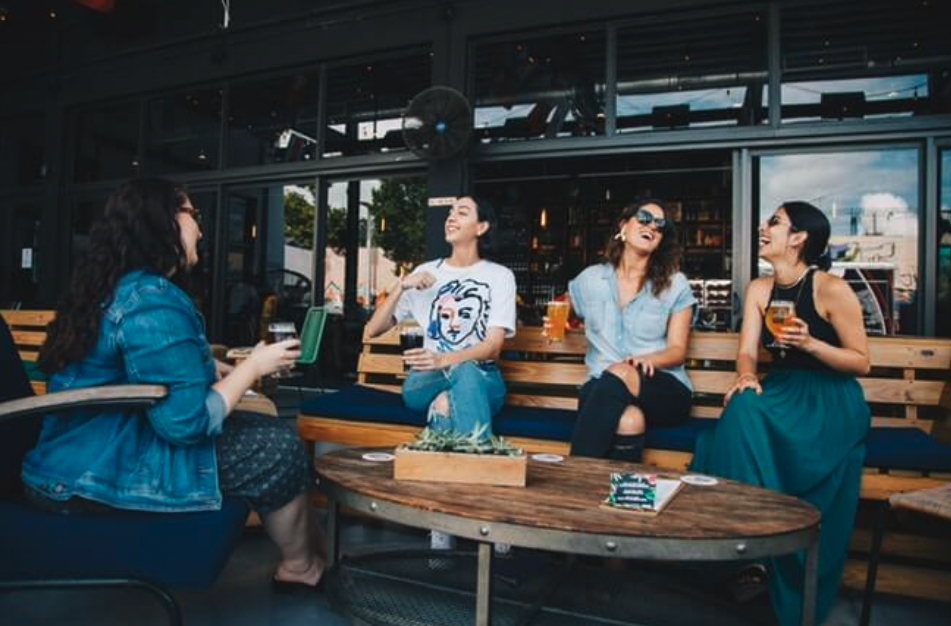 Employee Retention & Reduced Turnover: Companies with weak work cultures will inevitably have lower employee retention and higher turnover rates. Implementing CaaS ensures your employees have a personalized, meaningful relationship with the company culture resulting in loyal, satisfied employees.
Happier Employees: Don't underestimate the importance of having happy employees. Happy employees experience increased levels of productivity and tend to have a better work life balance. Happy employees can also be huge advocates for your company and its recruiting efforts because they help bolster your company reputation and recruit top talent.
More Defined Culture: Yes, there are tangible aspects of culture that we can see, but there are so many more intangible factors that go into a strong culture. CaaS platforms aim to define work culture in ways that employees can experience. Stating in your company values that employee recognition and care is a priority is one thing. But showing that company pillar through action is so much more impactful to your employees. For example, sending the perfect appreciation gift to an employee at the perfect time instantly creates a memorable connection between that employee and company values.
Reduced burden on HR: We've witnessed first hand throughout the past couple years just how overwhelmed and under-resourced HR departments can be. Companies were not prepared for the Covid-19 pandemic, particularly their HR teams. CaaS platforms take some of the stress and responsibilities off of HR's plate by automating and streamlining processes and platforms that traditionally fell under the HR umbrella. This allows HR to stay focused on the people rather than consistently worrying about how to build company culture.

The light bulbs in your brain should be illuminated by now. Culture As A Service can positively impact your business and help unify your employees no matter where they're located. Now that you're excited about CaaS, how do you get your company, employees, and senior executives excited about it too?
Getting Company Buy In

Buy In From Management
Anecdotal information is great, but at the end of the day, it's the numbers that matter. Pull together budget figures for your leadership team showing the effectiveness of investing in CaaS software. By reducing turnover and increasing employee productivity & engagement levels, CaaS platforms can save companies a significant amount of money in the long run and help with the bottom line. Do the math and make the choice a no brainer for your management team.
Buy In From Workforce
CaaS tools are only useful if employees actually embrace them. Make sure your employees are excited about the tools you're rolling out and know how to utilize them. Get a small sample group together to test out CaaS offerings and initiatives. Keep employees updated on key roll out dates and milestones. CaaS platforms are designed with an employee-first mindset. Without employee adoption, CaaS platforms lose the very purpose they were created for so it's critical to offer incentives and get your team members excited about them!
It's an exciting time for companies to explore Culture As A Service models and the invigorating opportunities that it brings. In a time when connection in the workplace, whether in-office, remote, or hybrid, is so crucial to company success, CaaS platforms arm your team with the tools it needs to keep work culture and connection growing organically.
As we see the CaaS marketplace grow, what does the future of Culture As A service look like?
The Future of Culture As A Service
Culture As A Service is a rapidly growing industry where we're very likely to see more companies, both established and start-ups, invest their time and money. There are CaaS platforms that offer great employee award & recognition services.
"Culture As A Service is a term that is not only spreading across HR departments at a growing rate, but I'm confident it will become a line item on the budget of any company that maintains distributed teams. Having a network of CaaS tools at your disposal and fully integrating these tools across your organization will be seen as essential for companies that want to have high levels of retention and engagement. That's why we're making this a large focus at Caroo."
There are other platforms who offer awesome communication and HR solutions. And yet others who focus more on team collaboration, empowerment and skill building. In the future, we envision CaaS platforms broadening their expertise into multiple areas and potentially becoming a one-stop-shop for all work culture needs.