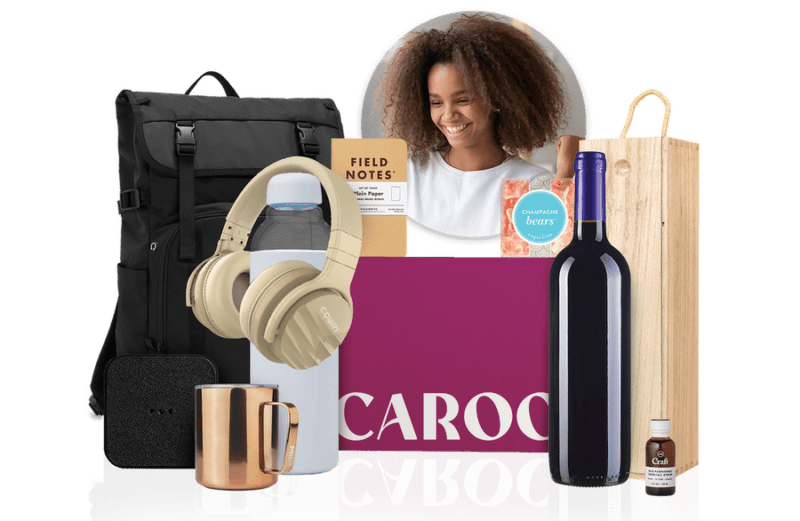 After sifting through numerous resumes, conducting a slew of candidate interviews, and navigating the offer negotiation process, you've finally hired the perfect fit for your team– congrats!
Now that your amazing new hire is starting soon, it's important to kick things off on the right foot, and what better way to do that than celebrating their first milestones right?
Whether your company already has an official employee milestone program or not, acknowledging big moments from day one is an impactful way to recognize your employee's first formal company milestone – their very first day of work! With a recent rejuvenation in the era of employee care, more companies than ever before are looking for unique and genuine ways to foster meaningful connections with their employees.
According to a recent Gallup report, employees who have an exceptional onboarding experience are 2.6 times more likely to be extremely satisfied with their workplace. Of course, the onboarding experience is much more than just sending a new employee welcome kit. However, a first-day milestone celebration is an amazing way to establish an immediate connection with your new hires at a critical moment in their onboarding process.
"Two things remain irretrievable: time and a first impression" – Cynthia Ozick
Let's make the most of our time and dive right into how you can make a great first impression with your new hires and some of the awesome benefits of marking all your employees' milestones!
1. Makes a Positive Impact on the Employee's First Day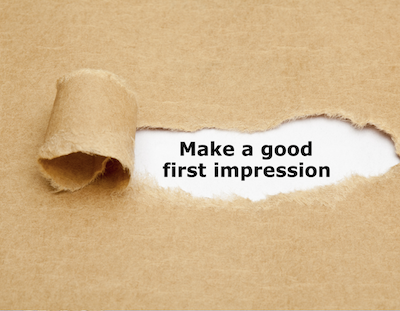 The most obvious benefit of an effective milestone program is the positive impact on your new employee's first day. We've all been there before– it's your very first day at a brand new job and that can feel a bit like you're the new kid on the block. First days can be a little scary and intimidating, so gathering their new team together for informal introductions (and maybe some snacks) is a great way to ease those new hire jitters and help employees begin to feel comfortable right away.
To have those welcome activities ready to rock on day one, it's important to pre-plan and coordinate closely with your HR team during the pre-onboarding process. If you encounter some bumps in your timeline, don't panic! By using a flexible milestone program, you can adjust on the fly to handle those bumps with no problem.
Pro-Tip: Let Caroo's Employee Milestone Program take the wheel here! Partner with Caroo's curation experts to build the perfect milestone celebration package for your employees that will undoubtedly make a great first impression on your new team members!
2. Promotes a strong company culture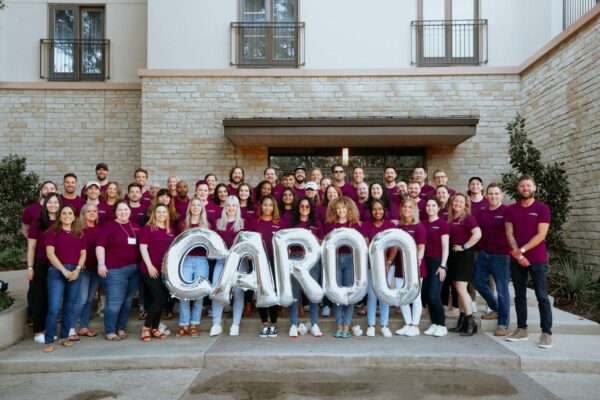 New employee milestone celebrations are the first real introduction of your company culture and core values to your new employees. It shows that your company culture places a focus on its people and the importance of an inclusive and welcoming onboarding experience. When setting up your employee milestone program, include the moments – big or small – that align well with your company culture.
For example, if your company culture values employee wellness, consider providing some healthy brain-food snacks in their celebration to help fuel your new hires as they absorb their week one onboarding information.
In SHRM's 2022 Global Culture Research Report, they found that 90% of workers who rate their work culture poorly have considered quitting. Come out of the gate strong with your new hires by giving them a positive and memorable introduction to your company culture. It's much easier to build off a positive interaction than remedy a negative one.
3. Increases connection with remote employees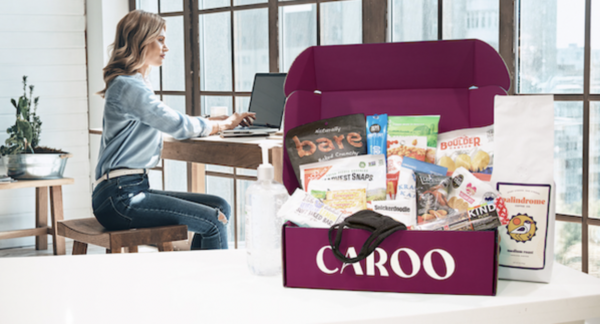 With the relatively recent rise in remote and hybrid work stemming from the pandemic, it can be more challenging than ever before to connect with your employees. Milestone gifts help bridge that gap by establishing meaningful connections with remote and in-office workers alike through a personal touch.
Fostering connections with remote employees is no easy feat. Adding milestone rewards into your everyday repertoire goes a long way in helping your employees feel a part of a positive workplace environment, regardless of where they're doing their actual work.
Pro-Tip: Explore Caroo's Milestones & Onboarding platform to customize gift boxes and kick your onboarding gifting into high gear!
4. Reduces employee turnover
Now that you've found the perfect new hire, what a shame it would be to lose them, right? Fortunately, another benefit of commemorating their first-day milestone is that it helps reduce employee turnover by establishing a positive & immediate connection with new employees. Keep in mind that about 31% of new employees leave their jobs within their first six months of employment. Many times a negative onboarding experience is to blame for these early departures.
As mentioned earlier, the onboarding experience is much more robust than a few welcome trinkets and a benefits package. But don't underestimate the significant and lasting impact that recognizing this first-day milestone can have on a new hire's attitude toward your company. The more positive the onboarding experience, the more likely your new hire will be satisfied with their new role and work environment resulting in employee loyalty and higher retention rates.
5. Shows employee appreciation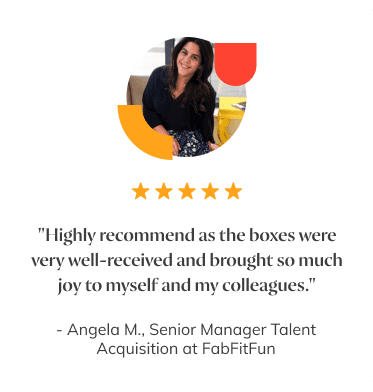 Celebrating your new hires' first day is a fantastic way to show new employees that they're appreciated and viewed as valuable additions to the company. Who doesn't love receiving a warm welcome and a little appreciation? Showing employee appreciation should actually be an ongoing company priority to keep employee happiness and productivity levels elevated.
Set a tone of appreciation early so you can continue to build upon it in the weeks, months, and hopefully years to come. SHRM's 2022 Global Culture Research Report found that a whopping 87% of employees who rated their workplace culture poorly indicated that their company does not care about them.
On the flip side, only 8% of employees who rated their workplace culture highly felt as if their company doesn't care. This stat emphasizes the importance of fostering a strong workplace culture where employees feel both seen and appreciated by their employers. Thoughtful milestone celebrations help companies do just that!
6. Improves employee performance and productivity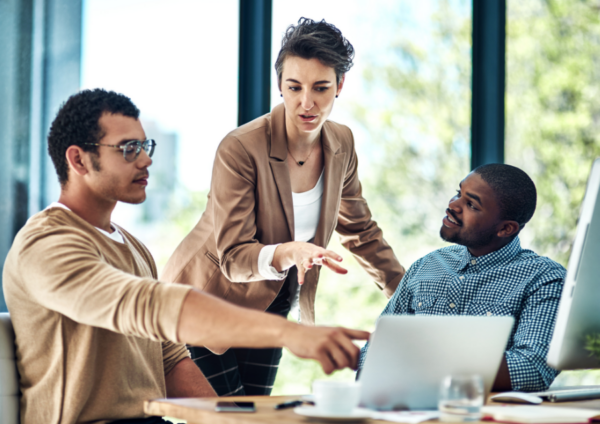 Another impactful benefit of celebrating new hires properly is that it helps boost your employee performance and productivity levels. Of course, it's important that your new hire has all of their necessary tech equipment and fundamental tools up and running on day one for them to be productive and make the most of their week 1 onboarding.
Side note: A Talmundo and Vlerick study found that a staggering 43% of new hires are without their core work tools for more than a week, which results in productivity plummeting.
Be sure you're prioritizing this important pre-onboarding step with your IT department and setting your new hires up for success! In addition to their core work equipment, supplying your new hires with a "Welcome To The Team!" tool kit in their milestone meet-n-greet also helps bolster productivity. Your new employees will instantly feel like a part of the team and it energizes them to start their new role with enthusiasm.
7. Promotes brand awareness & employee advocacy
Think of your employee milestone celebrations as a subtle, yet impactful, extension of your marketing efforts. Branded company swag items like coffee mugs, notebooks, and hoodies, are quite common items presented to newbies on their first day.
And for good reason! Branded items with your company logo on them are a great way to promote brand awareness and encourage employee advocacy. You want your employees to be proud of where they work and literally show that pride on their sleeve.
Including branded swag items in your employee milestone gifts helps to plant the seeds for that company's pride to grow. A super-easy way to encourage brand awareness and employee advocacy is to include a handful of branded pens in their first-day tool kit for your new hire to share out with family and friends.
8. Provides information about the new hire's role, the company & its values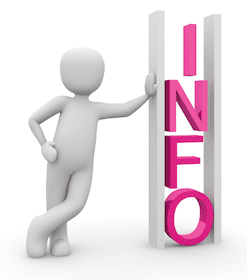 Your new employee milestone gifts are a fun way to introduce your new team members to their roles, the company, and the company's value pillars. In addition to the branded swag items we just talked about, consider including an employee handbook – highlight the milestones in your company's history, introduce executive leadership, and share how your company brings its values to life.
Or keep it even simpler by including a brief welcome letter written by a member of the leadership team. A personalized greeting message from the executive team sets the tone for open communication and mutual respect between leaders and their employees.
9. Paves the way for employee engagement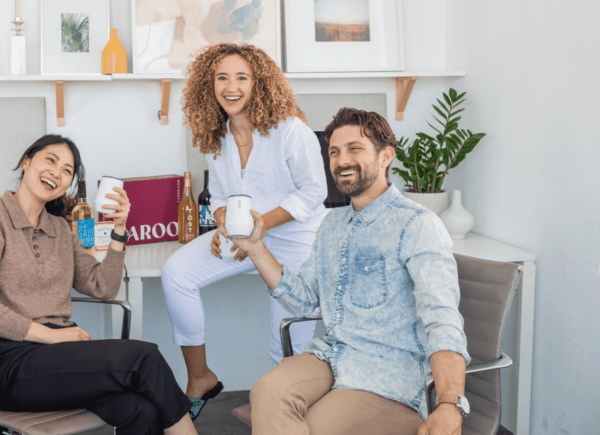 Marking the day-one milestone is an important step to include in your employee engagement action plan because it paves the way for future opportunities to connect with your new employees and keeps their engagement levels high throughout the onboarding process and beyond.
Some benefits of high employee engagement include lower turnover rates, increased productivity, and better quality work output. With so many benefits of strong employee engagement, it's easy to see why employee engagement is important and how it greatly impacts your company's bottom line. 
Disengaged employees feel disconnected and disinterested in their work, which negatively impacts team morale, performance, and the overall work environment. Unfortunately, they really can bring the rest of the group down, so you can see how necessary it is to get and keep them engaged from the start.
By making a positive first impression with your new hires, you're starting the relationship on a positive note and can continue to build off that milestone momentum.
10. Acts as a great icebreaker 
Starting a new job can be quite intimidating and overwhelming, especially when you're onboarding remotely. New employee care packages are a great start to your newbies' milestone memorabilia. They help break the ice and put your new hires at ease during what can be a stressful transitional period. Have fun with your newbies' first milestone rewards and don't be afraid to personalize for certain departments or roles!
Some other light-hearted first-day gifts include humorous calendars or planners, an easy-to-care-for succulent, or a unique paperweight. Whatever you decide to include in their day-one milestone package, the contents will serve as a great icebreaker and company introduction for your new hire.
People Also Ask These Questions About the Benefits of Enrolling in an Employee Milestone Program:
Q: How do I make my new employee feel welcome?
A: To make your new employees feel welcome, you should always consider their first day on the job as their first major milestone and celebrate it as such. Show them they're part of the team as soon as they step into the building. Employee milestone programs help you commemorate each milestone, from their first to their last. 
Q: What should I include in an employee welcome kit?
A: An effective Employee Milestone Program should ideally be automated so you don't have to create a salaried position whose sole job is to monitor employee milestones and manually order rewards. It will also offer a variety of reward options so your employee milestone memorabilia is valuable and unique.
Q: What makes a good employee welcome kit? 
A:

A good employee milestone gift establishes a meaningful point of connection between a company and its employees. Whether your employee is working remotely, in a hybrid situation, or in the office, a good milestone reward should make an impact. They should instantly make new hires feel part of the team, show tenured employees how much their loyalty means to the organization, and continue building on a strong foundation for employee appreciation and engagement.
Q: Should all new hires receive an employee onboarding kit?
A:

Absolutely, all your employees should receive milestone rewards! From the doorman to the CEO, and every occupied position in between – everyone's milestones should be noted and celebrated. Not only does this foster connections across all levels and departments, but it also ensures your employee recognition process is consistent, regardless of title or tenure.